Wanted: Senior 3d/Real-time Developer Unreal Engine/C++
Whether it's a display setup or a C++ plug-in, level streaming or modular and maintainable gameplay elements – creative code for interactive experiences is your passion? Permanently join our team and build software for spatial and bespoke media environments!
From Prototype to Running System
Taking code into physical space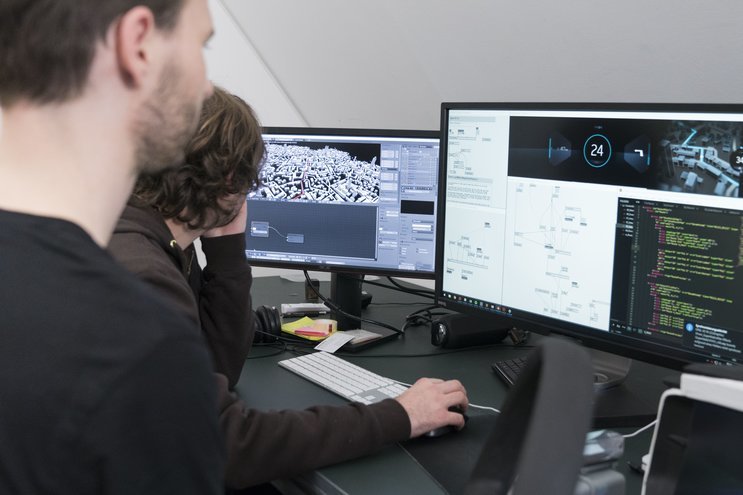 Skills
Profound and overall experience in computer graphics and development with Unreal Engine / C++.
Design mindedness and detailed understanding of 3D / real-time development
A keen eye on modular maintainable code and smart approaches for system architectures.
Familiarity with version-control and deployment strategies with GitLab Continuous Integration.
Distinct passion for physical computing to integrate a wide range of professional or in-house produced hardware/software.
Good knowledge of HTML/JS and the Internet protocol application layer (including HTTP, WebSocket, MQTT, etc.).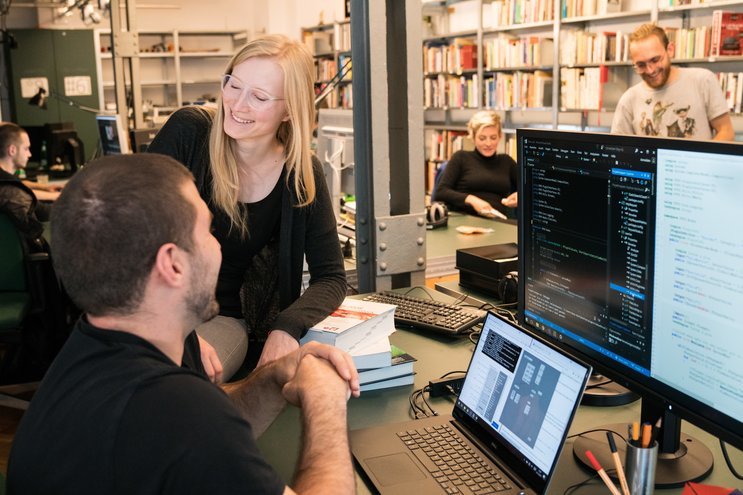 YOU'RE A CULTURAL FIT IF YOU
Are intellectually curious.
Get things done.
Have a desire to transform creative ideas into cutting-edge user experiences.
Possess an ability to push ideas forward in a transdisciplinary team.
Love hacking and open source; enjoy root on your own machine.
Are keen on discovering the potential of modern graphic pipelines in 2D applications.
Can develop a passion to discuss about what "unimpressed by technology" may connote.
Join the team
Apply for a full time experience