Wanted: Senior VVVV patcher for creative coding and design
Whether its an interactive prototype, bespoke real-time graphics or a scenographic installation – designing and building cutting-edge user experiences is your passion?
Permanently join our team to patch interactive communicative spaces with vvvv and uncover the creative potential of relevant technologies!
From idea to user experience
Create and code bespoke designs
You will
Design, prototype and present innovative ideas for communicative spaces.
Build spatial user experiences with real-time 3d motion graphics and physical interfaces.
Participate in all project phases, from idea to hand-over.
Collaborate with the whole MESO team and especially interface with our vvvv software developers and internal or external art directors.
Broaden your horizon by exploring up-coming creative technologies and radiate your knowledge with the team.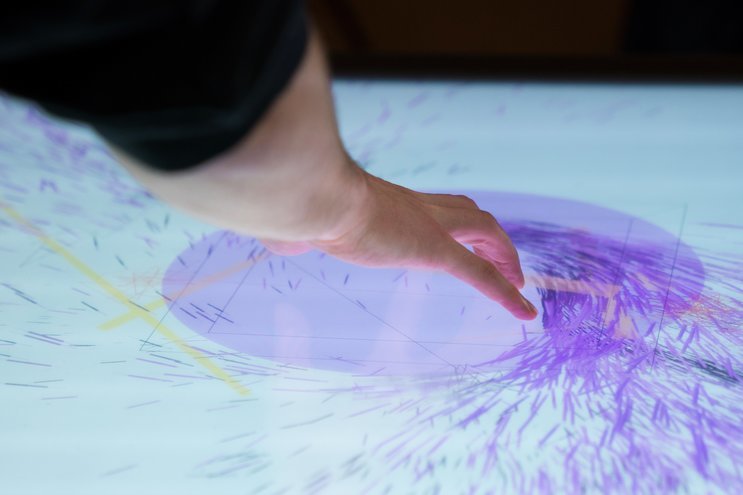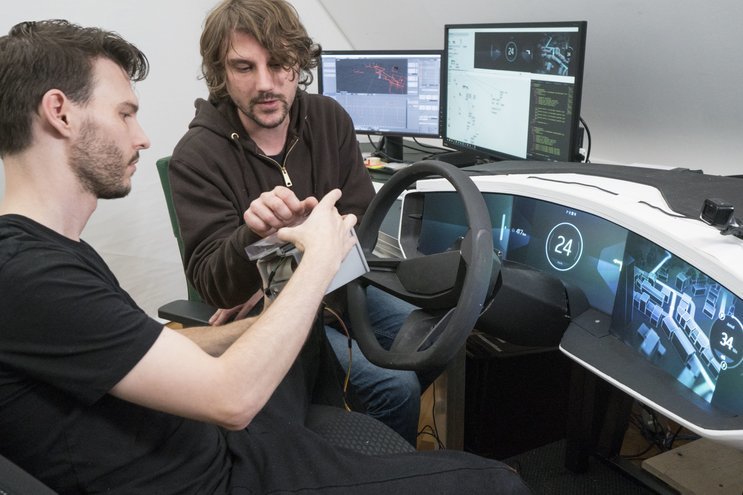 Skills
Profound experience in VVVV/VL patching, creative coding and developing interactive systems.
High sensitiveness for all types of design; from imagery, light or sound to spaces, objects and situations.
Solid knowhow about modern rendering techniques and DX9/DX11 render pipelines.
Excellent experience in creating bespoke graphics with vvvv and incorporating supplementary graphic tools and platforms, such as Cinema4D, Blender, Unity3D, Houdini, Unreal, etc.
Passion for physical computing and computer vision.
Familiarity with Git version-control and a keen eye on a modular maintainable patch structure.
Basic HTML/CSS/JS knowledge for implementing classical user interface elements.
Comfortable putting large media installations into service.
Requirements
3+ years of experience in creative coding with VVVV/VL.
Knowledge of project management principles, processes and workflow tools.
Interpersonal skills to communicate, consult and build relationships with clients, staff and partners.
Strong verbal and written communication skills.
Ability to self-manage and lead your own work.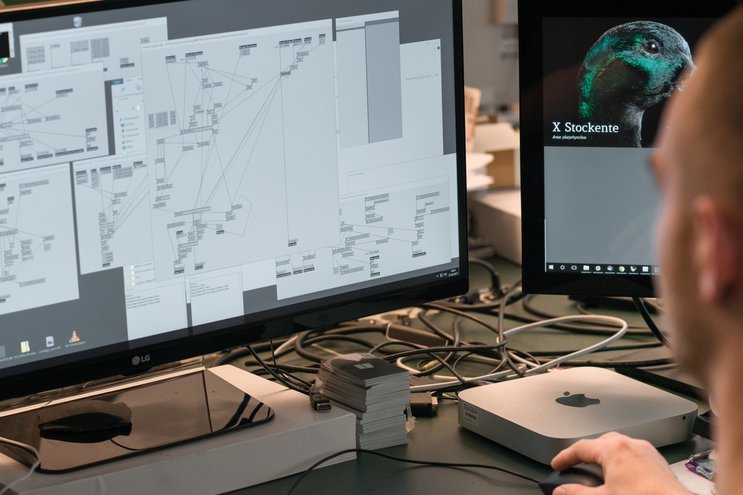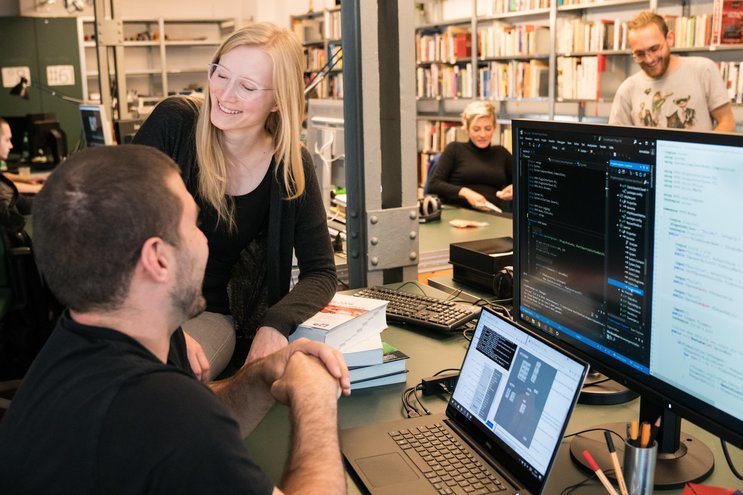 You're a Cultural Fit if You
Are intellectually curious.
Have a desire to transform creative ideas into cutting-edge media environments.
Possess an ability to push ideas forward in a transdisciplinary team.
Bring catchy visual solutions with you and are eager to advocate computer driven aesthetics.
Can develop a passion to discuss about what "unimpressed by technology" may connote.
Join the team
Apply for a full time experience
Have we sparked your interest? Then send us your portfolio and a short cover letter! We are looking forward to meet you.
Miriam Hohmuth
Human Resources, Financial Management
+49 69 24 000 335
jobs@meso.design
jobs@meso.design
+49 69 24 000 335
MESO Digital Interiors GmbH
Gutleutstr. 96 . 60329 Frankfurt . Germany