In 2010 SEP, an engineering company for technical consulting and service in Munich, developed a concept, NAVERO®, that saves time by offering tourists and travelers a smart system that enhances users' travel and sightseeing experience by using their preferences to instantly find points of interests. We were asked by SEP to create a promotional website including a complete software simulation for NAVERO® including city and tour overviews, and detailed descriptions, images and videos of points of interest.
We designed the entire interface, the website graphics, and animations to give a snapshot of the abilities and feel of the system. Arranging and rearranging tours according to the interests and preferences of the users can easily be done while also providing them with up-to-date tourist information and intelligent navigation.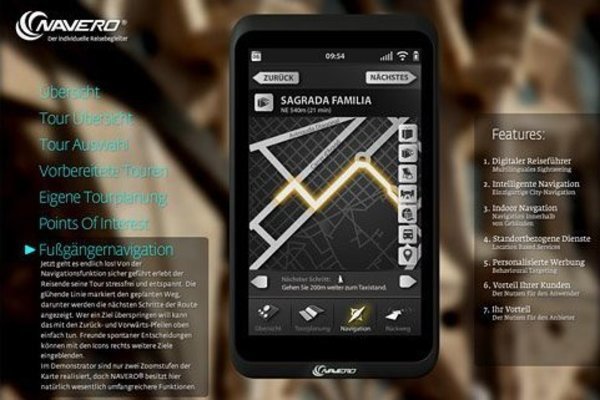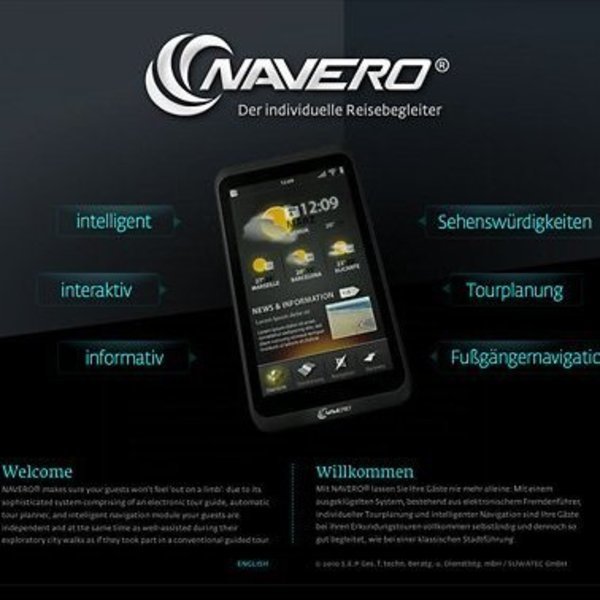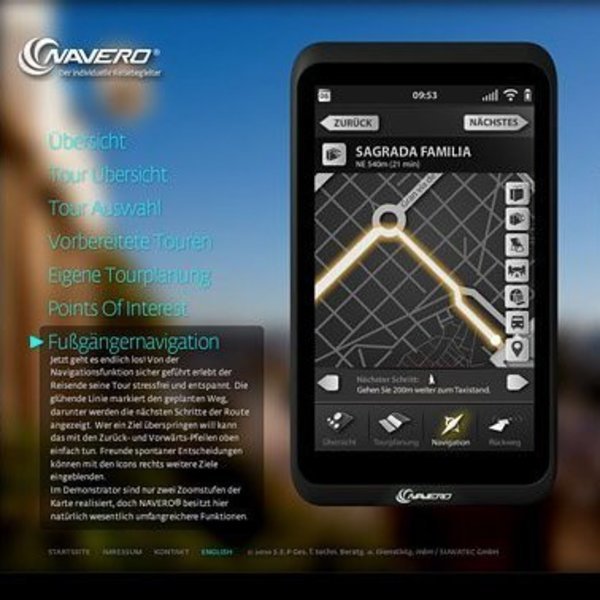 Blurry images of typical sightseeing views make the user feel like they have the device right in the palm of their hand.