Union Investment, a leading international investment company with headquarters just a stone's throw away from our office came up with the idea of a new online information platform, called "IQ | Ihr Quartal". Our friends at crossland a direct-marketing agency based in Offenbach, designed an intuitive, presentation-like interface, while we used the JS libraries Backbone and Marionette to develop an encapsulated, standalone online app.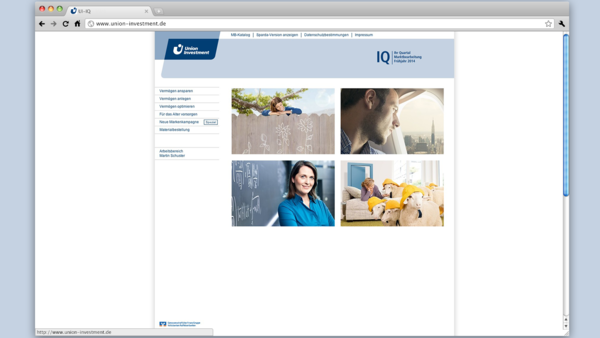 "IQ" will be used to inform their sales representatives quarterly about new marketing or sales topics for investment products. In addition, the system allows the sales representatives to further distribute those packages of digital information to banks (which sell the investment products), in an elegant way, while preserving Union Investment's corporate identity.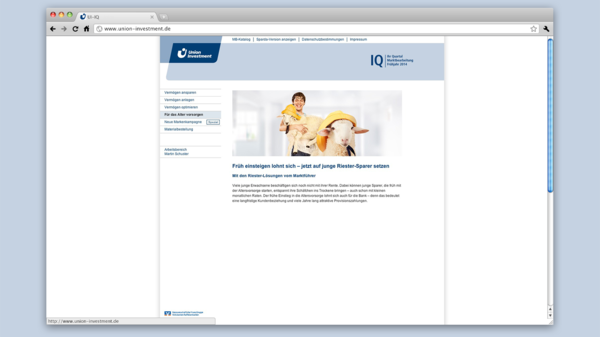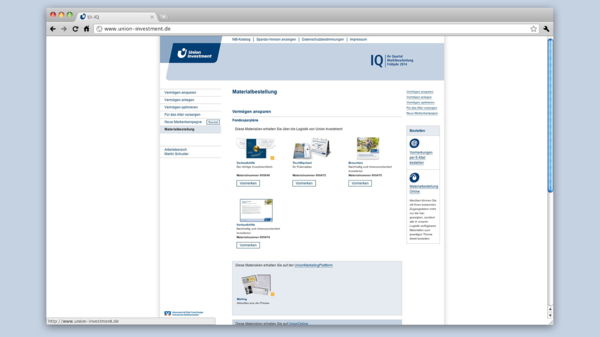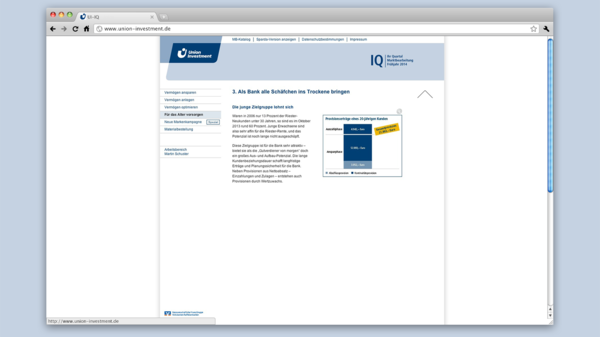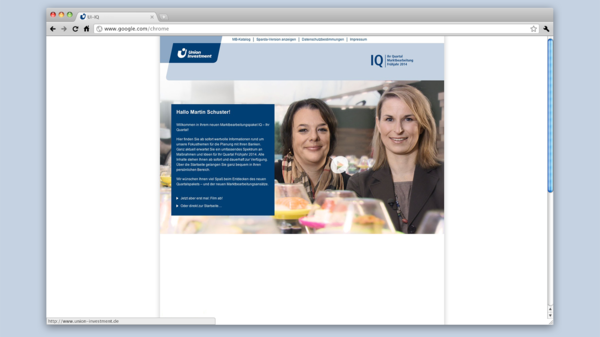 Curious about our approach? Feel free to get in touch!
Mathias Wollin
Partner
+49 69 24 000 326
wollin@meso.net
wollin@meso.net
+49 69 24 000 326
MESO Digital Services GmbH
Gutleutstr. 96 . 60329 Frankfurt . Germany
Team
Alessia Corsini, Nina Dauer, Bogomir Engel, Martin Schuster, Markus Seeger