An Interactive Introduction to Georg Wilhelm Friedrich Hegel
The philosopher Georg Wilhelm Friedrich Hegel is among the most important – and undeniably most complex – German thinkers. After months of modernization, the Museum Hegelhaus in Stuttgart reopened today, in celebration of Hegel's 250th Birthday. One new attraction is an interactive 270 degree cinema which guides visitors through Hegel's life, work and theories in just 20 minutes.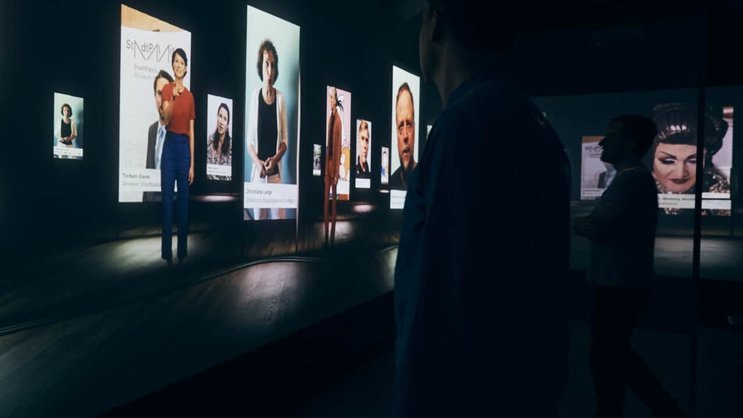 Understanding Hegel's theories is a life task, even for experts. So how do you turn them into an educational but also fun and entertaining experience?
In close collaboration with Museum Hegelhaus and director Nicole C. Buck, we developed an immersive walk-in video installation that introduces visitors of all knowledge levels to the philosopher as a person, teacher and thinker. His most important works are explained and visualized just as his eventful life.
A 270 degree projection on three screens and two glass walls form a deceptively simple spatial arrangement. For this physical canvas, we tailored an animated show merging specially produced film footage, historical imagery and a 3D setting created in Unreal Engine.
But we're going above and beyond the capabilities of linear storytelling: this cinema tracks your position and view and triggers content depending on your actions.
The glass panels are equipped with a hightech liquid crystal film which can turn from a transparent state into an opaque medium at the flick of a relay – suddenly projections appear right among the audience or the room transforms into three separate areas, encouraging the visitors to move around and view the show from different perspectives.