Coding for Decoding
decodeunicode.org, an online directory of the world's Unicode standard of writing systems, just received an update – both in terms of content and technology.
The international standard Unicode aims to translate every known character of the world's numerous writing systems into a digital code. Since 2005, the non-profit project decodeunicode, initiated by Prof. Johannes Bergerhausen of the Department of Communication Design at Mainz University of Applied Sciences and the Institut Designlabor Gutenberg, offers an online platform, where these characters can be viewed, shared, and downloaded as svg graphics – independent of what fonts are installed on the user's computer. From the start, we were involved as the partner for technical concept and implementation of the customized CMS.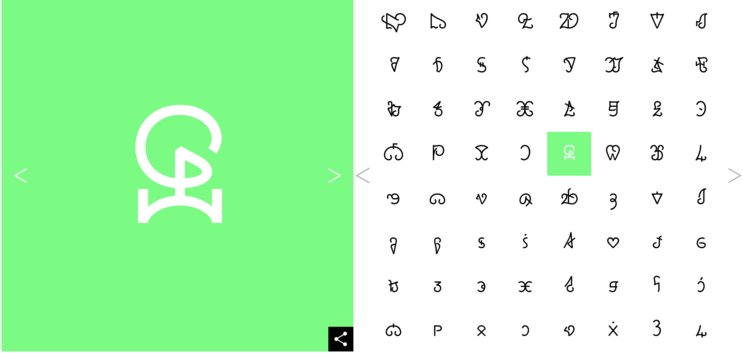 As more and more characters are added to the Unicode standard, the website also undergoes regular updates. Recently, it has been extended to Unicode version 11, now covering 146 writing systems and exactly 137,374 characters.
At the same time, we were working on making the website faster, more efficient, and increase user friendliness.
By porting the system to the Ruby on Rials version 5 framework and including an optimized cache for each and every site, we were able to dramatically speed up loading times. Also, we improved the responsive design to guarantee great usability on all devices.
After the update, the website runs significantly faster. And with more than 30,000 new characters from over 50 new writing systems, we are up to date again.