Die Sehnsucht hat allemal Recht
In September 2021 the German Romantic Museum opened its doors to the public. We're proud to be part of this cultural highlight, having contributed strategic and technological consultancy, design, programming and implementation for more than 40 media installations in close cooperation with the curators and scenographers.
MESO was chosen as the expert in complex media installations. Together with the scenographers from Sounds of Silence, we developed over 40 individual media stations from concept to implementation and coordinated external creatives, manufacturers and suppliers as the general contractor for media systems.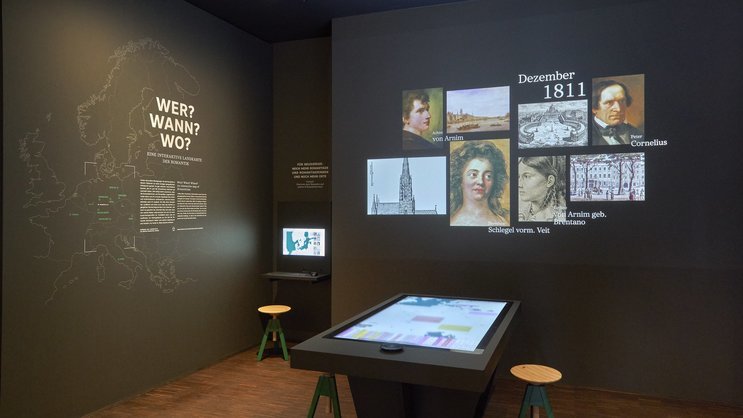 Die Sehnsucht hat allemal Recht