digital team spirit
Everything is different in 2020, but that doesn't mean all parties need to be cancelled. A new digital event format developed with Margarete brings people together with cuisine and culture – and a live stream.
Delicious food and drinks, great atmosphere, talks and team spirit – that's what company parties are usually all about. Margarete, an urban and modern yet down-to-earth restaurant in the heart of Frankfurt, and MESO took all these ingredients and translated them into a digital version.
A number of themes and activities can be chosen beforehand, from cooking a three-course menu to baking Christmas biscuits to mixing cocktails. All team members then receive a box containing everything they need to take part. A special landing page is all you need to start.
Streamed live from a studio at Danzig am Platz in Frankfurt, hosts moderate the event, supported by bands, DJs or film inserts. Up to 1.000 participants can join the event, chat and send photos. Low latency streaming makes conversations snappy and fun. And of course we can integrate whatever service you like in whatever design you like.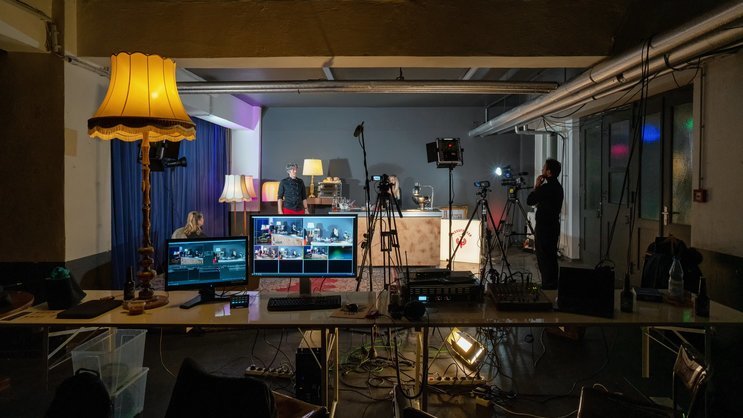 We not only developed the digital infrastructure enabling the live events but also act as a technical consultant for special hardware setups in the studio. For bespoke projects we develop special landing pages, interactive games and conversation starters and adapt them to an individual corporate design.