From inspiration to solution in one place: BASF Creation Center takes shape
High up on a former air-raid shelter, BASF is constructing a space for design, innovation, and technology at its Ludwigshafen headquarters. We developed the concept and spatial design for this versatile work environment now starting to take shape.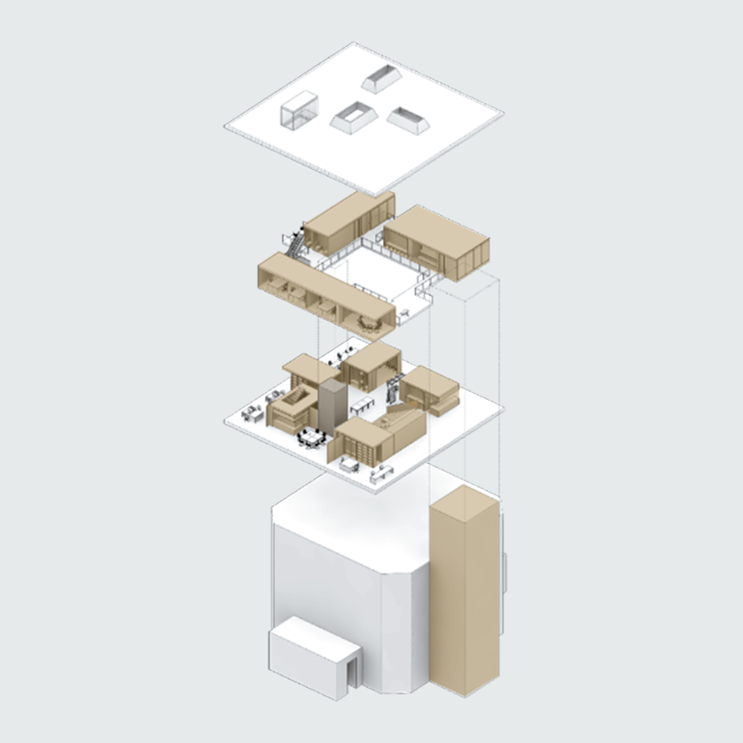 The selection, testing, and application of materials is crucial in any product development process. Designers and manufacturers will soon be able to get in touch with BASF experts and the company's wide range of performance materials in an entirely new environment.
At the Creation Center, BASF will provide resources to discover, understand and create new and improved products and solutions with BASF materials. Customers will be able to explore materials, use interactive digital tools, and participate in ideation and material consultancy workshops. They will also have access to trend reports, material demonstrators and design events. Together with BASF experts, they can seamlessly collaborate from design development to advanced simulations through computer-aided engineering through to advanced prototyping – all in one place.
We were commissioned to develop the overall concept for this space for creative exchange and collaboration. Material library, workshop, simulation lab, meeting space, presentation platform, and innovation hub – all these attributes had to be met.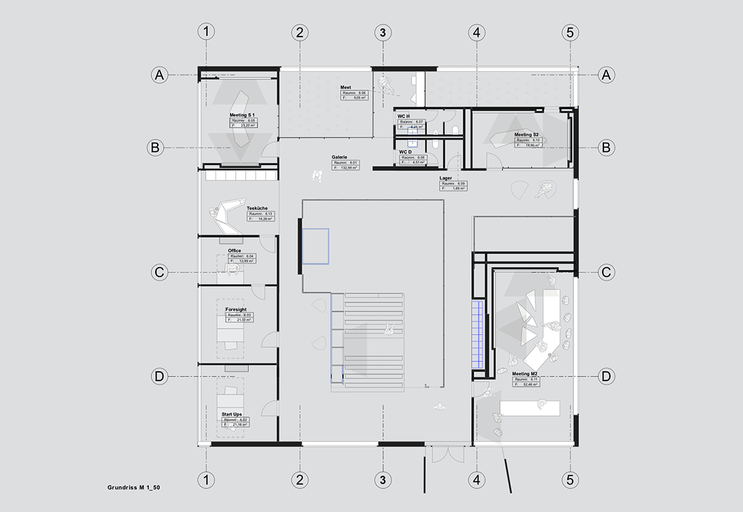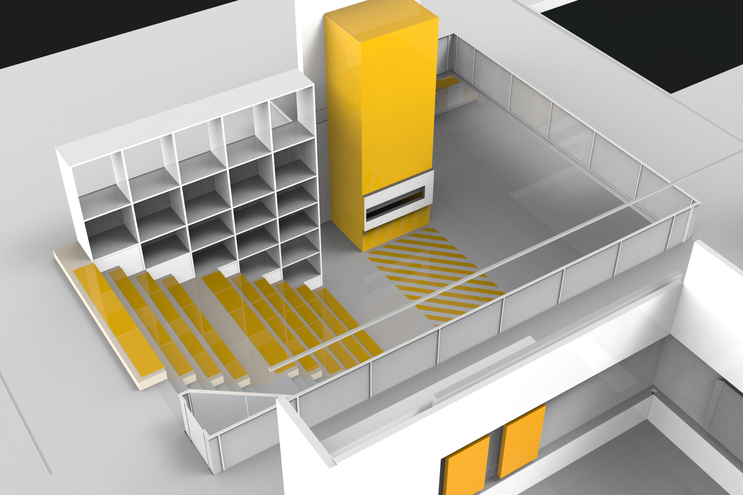 In close cooperation with BASF and our partner Just/Burgeff Architekten, we came up with a versatile solution merging analogue and digital. Hands-on material experience is combined with clever media solutions, physical prototypes with the visualization technology, personal contact with digital interaction. The spatial concept enables a variety of usage scenarios, from group presentations to confidential meetings.