curse or blessing?
or both?
At MESO, we have been working with no code tools for almost 20 years: the live-programming environment vvvv was and still is the basis of many impressive visuals our team produced. But current developments show that state-of-the-art no code tools can do even more. They allow anyone to create cross-platform applications, integrate complex data structures and establish design processes. While we always root for participation and independence, doesn't this also put the creative industries under great pressure if we want to remain a crucial partner in design projects?
In any case, we should talk about it! Together with the strategic design agency Iconstorm, we started the initiative HOW2NO. We want to connect stakeholders from the creative industries, foster exchange and increase everybodys knowledge on the topic. We want to find out how we can all profit from these new tools and what will keep setting us professional designers and programmers apart from other users.
A series of events with interanational guests and speakers will focus on different aspects of the topic. We kick off HOW2NO with our first (online) event still this year: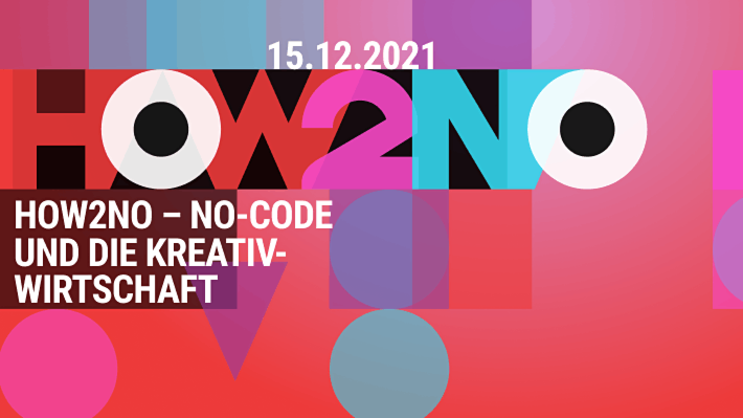 Wednesday, 15 December 2021
6:00 PM – 9:00 PM CET
Talks will be held both in German and English. Register via eventbrite.