HERE TECHNOLOGIES AT CES 2021
This year's CES has been relocated from the fair grounds in Las Vegas to virtual space. In close collaboration, we developed a custom communication system for HERE Technologies, enabling meaningful presentations and client interaction – despite physical distance.
In the past years, HERE Technologies invited all those interested in future mobility solutions and location intelligence to their large-scale pavilion at CES. While diving into the creative process for the 2021 edition, it remained unclear wether and in which form the trade show could happen.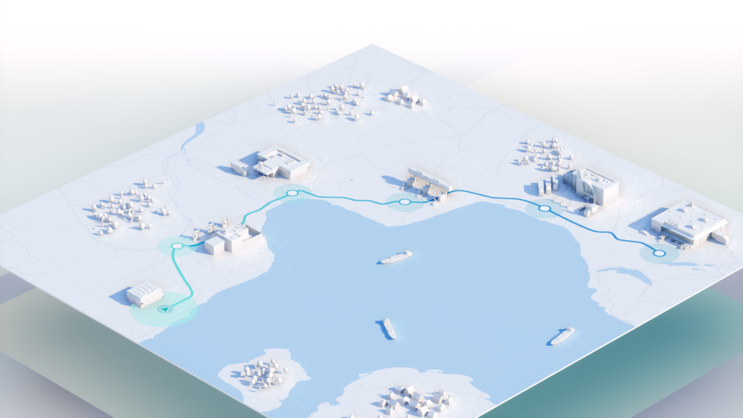 A wide range of existing presentation media explaining HERE's complex portfolio was integrated into a 3D environment. This not only connects products and narratives to places and stories in a playful way, but also creates a homogenous, high-quality aesthetic and brand image.
Thanks to its flexibility and technological versatility, HERE Technologies will be applying the communication concept developed for CES 2021 to further brand touchpoints such as showrooms or video conferences.