After our successful cooperation with Mutabor for Audi's centennial booth at the Geneva Motor Show, we were again commissioned with the re-use of our multi-touch "Efficiency-Table" and the realization of two additional exhibits. We were responsible for the technical development, the custom-built ultrasonic tracking technology, and the backend programming, which was done using our toolkit of choice vvvv.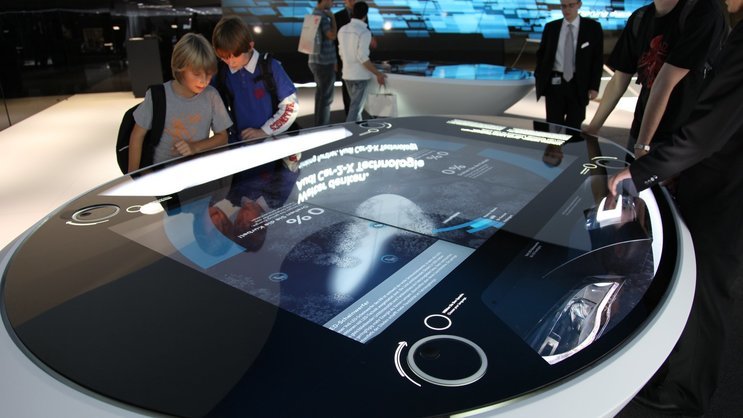 LED Technology: an oval table presents a quartet of actual headlights, each connected to a shuttle-wheel interface and three embedded screens. By rotating these wheels, visitors "produce" energy that is visualized by a simulation of [said lighting technologies #welche "lighting technologies" sind hier gemeint? "The headlights"? Wenn ja, dann "said lighting technologies" mit "the headlights" ersetzen. ABER was ist dann die Beziehung mit dem Wald?] in a nocturnal forest [#was soll durch anwendung des shuttle-wheels gezeigt oder verständlich gemacht werden?].
Car2X Communication: this exhibit simulates a number of traffic situations triggered by different playing chips positioned on the surface of the exhibit. Six video-terminals grouped around the central display show the selected traffic simulation from the viewpoint of the MMI on-board computers [#welche Relevanz haben diese computer? Sind sie in alle Audi Fahrzeuge? Was simulieren sie eigentlich? als Leser versteht man nicht, was für eine Leistung dieser Exponat erbringt].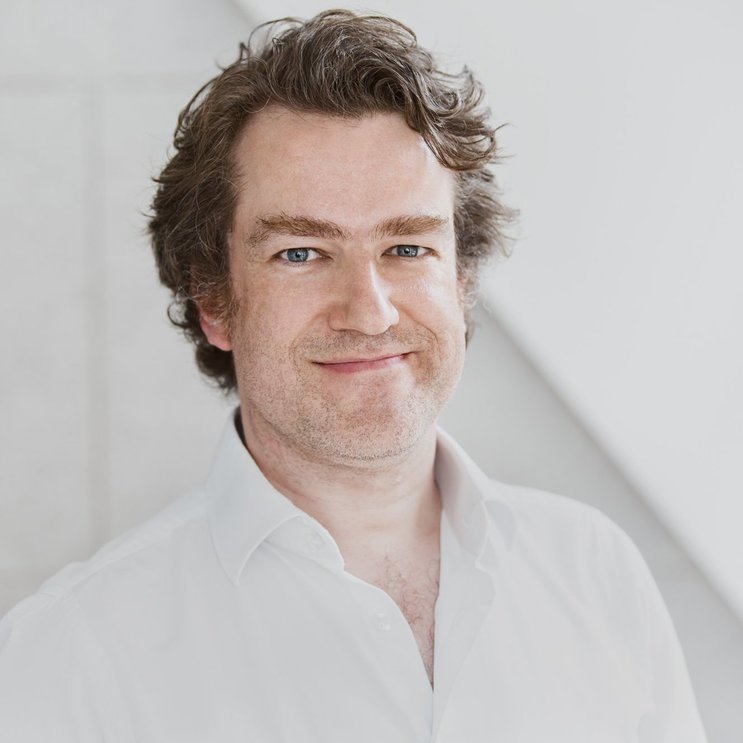 Curious about our approach? Feel free to get in touch!
Max Wolf
Partner
+49 69 24 000 322
max.wolf@meso.design
max.wolf@meso.design
+49 69 24 000 322
MESO Digital Interiors GmbH
Gutleutstr. 96 . 60329 Frankfurt . Germany
Team
Sebastian Oschatz, Björn Schwarzer, Tebjan Halm, Selin Oczelik