Individual Visitor Journey
The Archive As A Spatial and Sonic Experience
For almost 100 years now, radio has been an important part of our media landscape. It spreads news and information, music, sound art or literature and has inspired a broad variety of experimental approaches. Unfortunately, many programs fall into oblivion once aired, as there is no comprehensive archive accessible to the public.
technically sophisticated and aesthetically striking
Site-Specific Scenography
Adjustable Framework Inspired by Broadcast Technology
At first, you feel shocked when you enter the museum and see practically nothing. But the moment you put on the headphones, an inner visual and sonic experience sets off. You realize, that sound is taking up and making room. Some visitors said the museum suddenly seemed bigger, the room had expanded.
Part of this was the creation of a front-end design connecting the media tables to the sound archive as well as to the samples visitors collected while walking through the exhibition. The audio files are complemented by photographs, texts, interviews or videos.
Pieces of radio history are displayed together with important protagonists, places or stations on a celestial map, which shows interconnections between the various entities. This poetic while abstract interface design allows for a meandering learning experience, resembling the journey just taken among the transmitter stations.
An exhibition catalog complements the digital media. Amongst other things, it contains a list of all pieces of radio art featured and an explanation of the narratives they are divided into.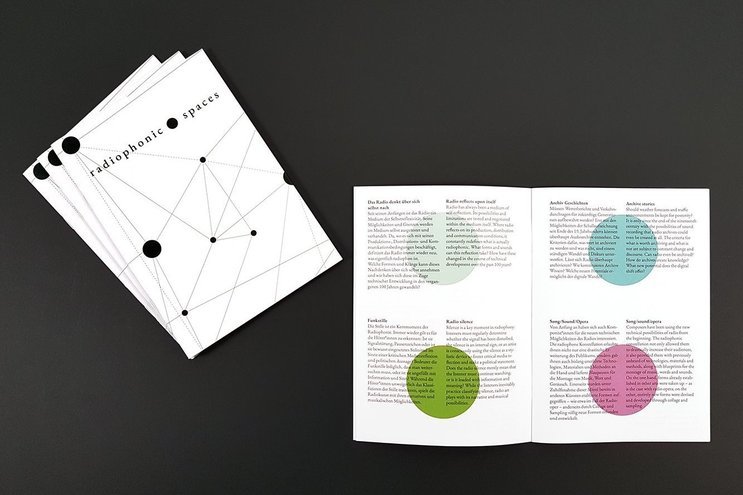 Custom Tracking System
Reprogramming a Wifi-Based Environment
One key technical challenge was to custom-build a tracking system based on the standard wifi technology, while at the same time able to serve as a data network. A central server monitors the handhelds moving about the room and matches them to predefined near and very-near areas around the transmitter stations.
As visitors approach these areas, the signal strength changes, and the individual hearing experience fades into the audio file linked to the nearby station and chosen narrative. Using the actual radio signal reception from the wifi chipsets created an experience which resembled radio reception on old transistor radios.
November 2018 - December 2018 / Haus der Kulturen der Welt, Berlin
Oktober 2018 - January 2019 / Museum Tinguely, Basel
July 2019 - September 2019 / Bauhaus University Library, Weimar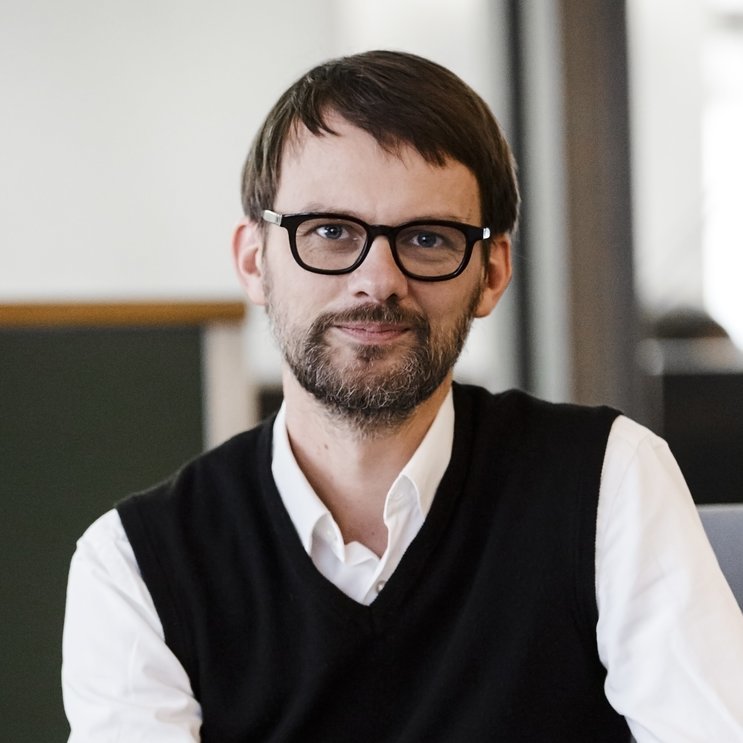 Curious about our approach? Feel free to get in touch!
Sebastian Oschatz
Partner
+49 69 24 000 321
sebastian.oschatz@meso.design
sebastian.oschatz@meso.design
+49 69 24 000 321
MESO Digital Interiors GmbH
Gutleutstr. 96 . 60329 Frankfurt . Germany
Team
Julius S., Johannes Busch, Henje Richter, Samuel Alp, Christian Brauch, Nikos Mechanezidis, Marie Schoppmann, Marc Ulm, Johannes Höß, Daniel Henning