In more than two years of planning and building, our client 3deluxe from Wiesbaden developed an overall creative concept connecting architectural, medial, and graphic elements for Sven Väth's 2,700 m² Cocoon Club. We developed the media concept for several digital scenarios resulting in an extraordinary mixture of music and design which made the Cocoon Club a unique location.
360° VJ system
Unique projection-mapping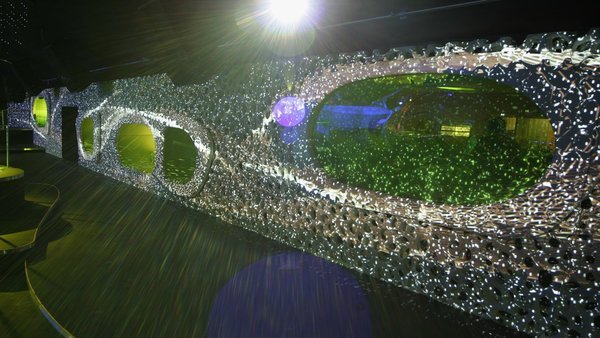 The light design developed by 3deluxe and Andreas Karlen is based on an all-around projection covering the whole circumferential "membrane wall" with animations generated in real-time and allowing the walls' style to constantly change in time with the rhythm of the music. The coding is executed in real-time while the system is running, so the effect of every modification is visible immediately.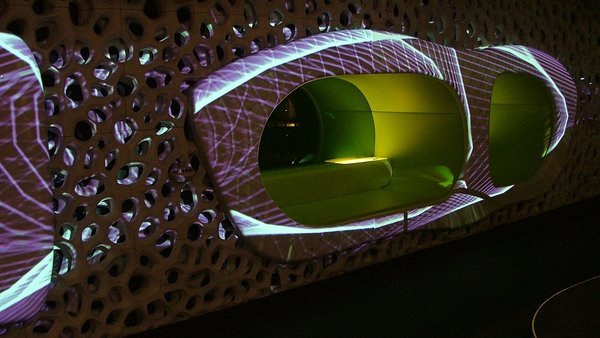 VVVV defines several virtual devices in the Cocoon Club to influence the club's atmosphere in real-time via a "grandMS"-light console from MA Lighting. The video-rendering is constructed like an extensive parameterized moving-light at the "grandMA" so that classical light and computer animations are perfectly synchronized. Animations matching the music can be imported live via touchscreen and are directly synchronized with the music. The specially developed selector-interface is used to choose one of the textures, 3D-models, and videos delivered by 3deluxe.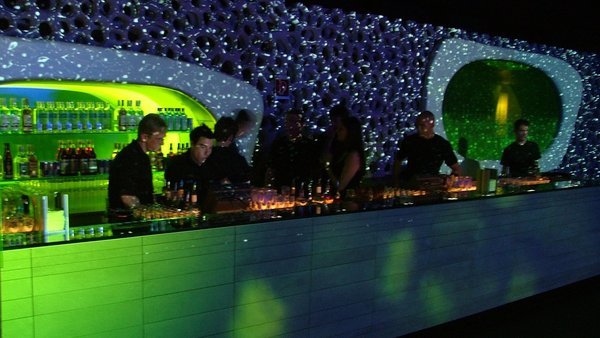 Curious glances are thrown again and again at a cubic LED-Matrix composed of 144 vertical platinum strings, designed by Andreas Karlen. Every one of the 12x12 platinum strings was equipped with eight individually controlled LEDs with a total number of 1,152 illuminating diodes. The cube is connected through three DMX-universes to one PC via the ArtNet-protocol. The PC itself is connected with the grandMA so that the "room-jockey" can, among other things, access different presets and images.
Apparently the possibilities to illuminate the Cocoon Club's dance floor are overwhelming. "Master" of this system is Easy, a "room-jockey" who has worked with Sven Väth for years. Easy conceives of himself as an artist who wants to create illuminations and projections like a musician playing their instruments. Hence common user interfaces and "mouse/screen" combinations to control the light system were not required. Instead the light control system was constructed as part of the whole performance so that Easy can develop his creations at various interfaces. One particular feature is a musical glass composed of two "CarrolTouch"-panels (Elo Touchsystems) that can be played two-handed. It manipulates up to four parameters simultaneously that can be recorded as loops on the sequencer and replayed in the rhythm of the music. Every "CarollTouch"-panel works with a X/Y-matrix of 36x48 light barriers. To sum it up, the illumination concept of Cocoon Club's dance floor is complex and an unmatched installation. Its sheer infinite possibilities will only certainly reveal itself in the course of time - one can only be curious about the set-ups the "room-jockey" Easy will perform in the future.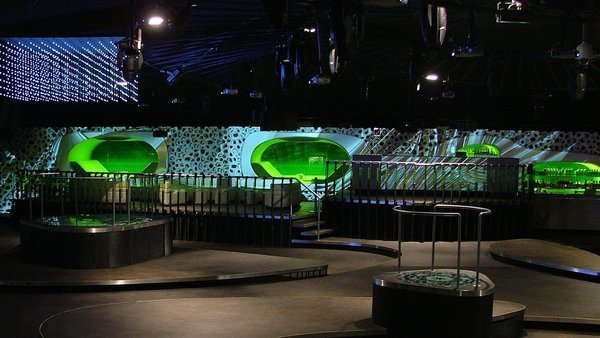 Micro player
For light installation
### detail
Digital Lighting Fixtures for the Micro Restaurant in the Cocoon Club. ### Specially programmed PCs allowed the playback of a custom library of videos and various realtime effects onto a matrix of strings which are hung from the ceiling. Hand painted masks allowed precise cutoff of the projections, so that only the string matrix gets lighted and visitors are not blinded. All PCs were controlled via Artnet with a MicroMA light desk. [tag/cocoon/abstract]
### tasks
Realtime Video Playback and Effects Software
### location
Frankfurt am Main
### contractor
3deluxe, System Modern GmbH
### client
Cocoon Club GmbH
Personal room control
Atmosphere for VIP lounge
### detail
Für den Namen des Frankfurter Clubs sind in die Wand eingearbeitete Mikroräume verantwortlich, in denen sich die Gäste zwanglos auf einer ledernen Kissenlandschaft niederlassen können. Die zwölf so genannten Cocoons bieten 60 Personen Platz und werden um drei abgeschlossene VIP-Kapseln mit insgesamt 15 Sitzplätzen ergänzt. In den stundenweise reservierbaren, mit Minibar und Lederpolstern ausgestatteten VIP-Logen kann man das Geschehen auf der Tanzfläche an mobilen Monitoren verfolgen, sofern man sich nicht in der erhöht angebrachten VIP-Lounge vergnügen möchte, während das gemeine Tanzvolk mit den beiden Bars des Clubs vorlieb nehmen muss. Jeder VIP-Cocoon ist mit einer eigenen Minibar sowie den zugehörigen Gläsern ausgestattet und mit einer Akustikverglasung gegen die laute Musik im Club abgeschirmt. Die Bässe sind erwartungsgemäß dennoch gut vernehmbar und werden über Deckeneinbaulautsprecher mit zeitlich angepassten Mittel/Hochtoninformationen ergänzt. Die Lautstärke der Deckenlautsprecher lässt sich ebenso wie diverse weitere Funktionen über ein drahtgebundenes, an einen Steuerrechner angeschlossenes Bedienpanel beeinflussen, das von Meso entworfen wurde und in äußerer Gestaltung sowie der Aufbereitung der Inhalte dem Design der Lounges perfekt angepasst ist. Im Zentrum des Bedienpanels befindet sich ein 16:9-Display (1.024 x 768 Pixel) mit gestochen scharfer Darstellung, das von sieben Sensortasten flankiert wird, welche Zugriff auf diverse Funktionen eröffnen: Neben der Lautstärke lässt sich die Helligkeit im Cocoon manipulieren (Steuerung des entsprechenden DMX-Dimmerpacks), und auch die Stärke der Lüftung ist regelbar. Die aktuelle Speisekarte der Restaurants kann ebenso eingesehen werden wie das Veranstaltungsprogramm des CocoonClub, und als Besonderheit können die Kamerasignale von fünf per TCP/IP angebundenen Mobotix-Webcams des Typs M1MIT aus verschiedenen Clubbereichen abgerufen werden. Für potenzielle Nutzer der VIP-Cocoons sicher nicht ganz unwichtig: Über eine dedizierte Taste lässt sich die Bedienung rufen – das individuell zugeteilte Servicepersonal wird per DECT-Schnurlostelefon kontaktiert; die sichere Signalübertragung innerhalb des Gebäudes ist über flächendeckend installierte Repeater gewährleistet. Sobald jemand den VIP-Cocoon betritt, erfolgt am Display des Bedienpanels eine entsprechende Meldung. [tag/cocoon/abstract]
### tasks
product design, software design
### location
Frankfurt am Main
### contractor
3deluxe / System Modern GmbH
### client
Cocoon Club GmbH
Behind the scenes
Making-of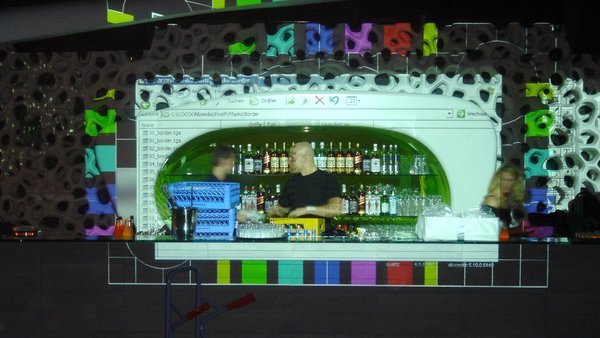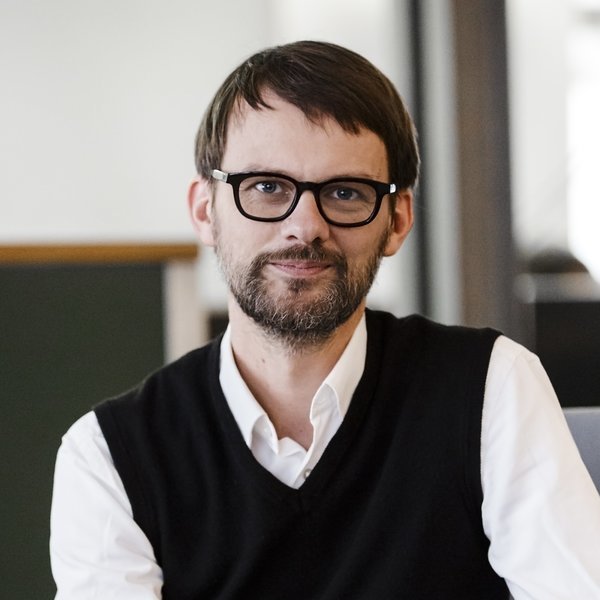 Curious about our approach? Feel free to get in touch!
Sebastian Oschatz
Partner
+49 69 24 000 321
oschatz@meso.net
oschatz@meso.net
+49 69 24 000 321
MESO Digital Interiors GmbH
Gutleutstr. 96 . 60329 Frankfurt . Germany
Team
Max Wolf, Joreg, Eno Henze, Sebastian Gregor, Sven Bauer, Michael Mehling, Florian Egermann