In addition to the permanent collection, Deutsches Romantik-Museum also shows temporary exhibitions in a seperate space. The first show "Rêve – Dreaming Romantic Europe" takes visitors on a virtual journey to places, objects and events across the continent.
diving into an abstract parcours
imagery on demand
Romanticism spread way across the borders of Germany in the 19th century. Historical traces can be found all over Europe, as the database euromanticism proves. The artist Stefan Matlik turned the scientific findings into an atmospheric space in which visitors actively explore – both physically by moving across a large map and virtually by triggering imagery connected to places via their smartphones.
Our team was entrusted with planing and setting up the technical framework. The result is a smooth and immersive experience connecting light, sounds, interactivity and projection.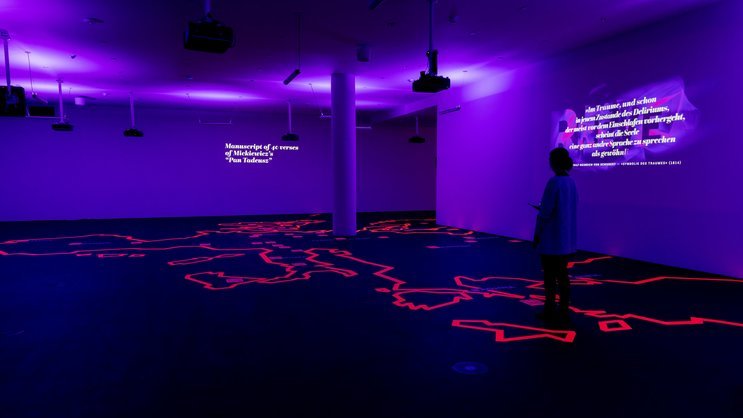 As soon as a visitors scans any of the QR codes, the projection changes and displays imagery connected to the place "visited".