We created an interactive and fully operational dashboard system for the concept car HED-7 "iFlow" by Hyundai's European Design Center and first presented at the 2010 Geneva Motor show. We worked on all aspects of this futuristic front-end in close collaboration with their design team and sculpted a superwide multitouch multiscreen system featuring a very non-rectangular interaction design.
Touchless Touch Interface
First mutli-projector use in a car dashboard
The HED-7 "i-Flow" is a sustainability-oriented concept car by Hyundai. Its hybrid powertrain and a multitude of highly-advanced technologies by BASF are key factors of an environmentally-conscious design. The formal concept embodies "fluidic sculpture" Hyundai's evocative new form language. The design is inspired by nature and picks up organic style elements in both the interior and exterior.
The cockpit's main interface centers around an expansive, contoured screen, which perceives touch and gestural inputs along its fascia wide-display; the main display alone is over 800 mm wide.
Even though the display only uses highly efficient LED lighting, it is still bright enough to work well in the glare of trade show lighting, due to our extensive material research and refinement of the coating processes together with the Hyundai team.
Freeform cockpit geometry
Handcrafted double-bent flow surface
The media cockpit integrates seamlessly into the streamlined interior design.
Its double-bent geometry is enhanced by projection mapping. The three interlinked screen areas are combined to address driver and front-seat passenger alike in one holistic experience.
The multi-projections are realized by six miniature video projectors, which use rear projection technology and boast a total screen width of 4,800 pixels. The distance between the projections and the projection surface is only 600 mm.
Measurement of brightness is required for both halves of the projection surface because default brightness values of two projections are not the same.
Lively cockpit graphics
Floating infotainment in real-time with gesture control
We further adapted Hyundai's design philosophy and created lively graphics and an interactive design concept.
A grid of baselines serves as layout framework for all on-screen elements.
The grid playfully adapts in real-time in response to user interactions, always accommodating a dynamic rearrangement of all visual elements.
The dashboard distinctly displays all information, making it easy to use the already installed applications.
The system has a navigation system with an "ECO-Guidance System" that uses real-time traffic conditions and 3D road data to calculate the most sustainable route.
In addition to the display of a driving-style profile and its energy consumption, the HED-7 shows music in a "cover flow" view. The music library can be displayed either on the large front panel or on the smaller panel on the gear lever and can be controlled by "flow" gesture or with the knob in the center console.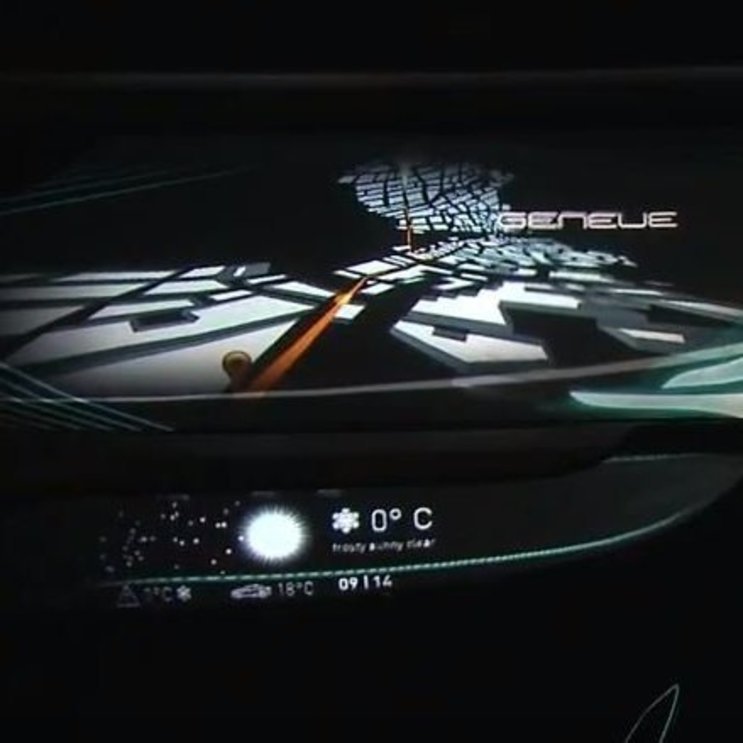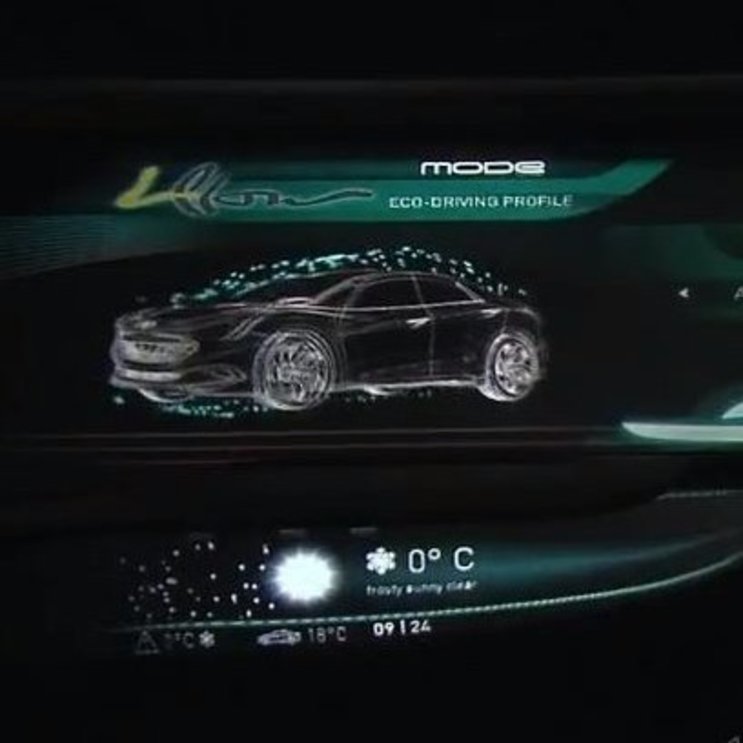 Curious about our approach? Feel free to get in touch!
Max Wolf
Partner
+49 69 24 000 322
wolf@meso.net
wolf@meso.net
+49 69 24 000 322
MESO Digital Interiors GmbH
Gutleutstr. 96 . 60329 Frankfurt . Germany
Team
Alexander Graf, Jochen Leinberger, Jannis Kreft, Alexander Balzien, Andreas Brendle, Sebastian Oschatz