We implemented all media exhibits for KUKA´s Brand Experience Showroom in Augsbur using KUKAs top-of-the line industrial robots.
Robots taking center stage
Atmospheric Brand Space
In cooperation with tisch13, MESO realized the media exhibits for KUKA's Brand Experience showroom in Augsburg, Germany. We were responsible for technical planning, interaction design, media design, software development, and production.
KUKA is one of the world's leading players in the field of automation. Industrial robots, turnkey systems, manufacturing cells, and custom solutions for the automotive industries, the energy sector, logistics or health care form the company's portfolio.
Since 2016, the Augsburg headquarters offer an interactive Brand Experience showcasing KUKA's history, technology, and values. In the development process, we were responsible for interaction, graphics, sound, and motion design as well as for the software development and technical implementation.
In contrast to the otherwise light, open building, here, visitors dive into a dark space of over 400 square metres. Dampened acoustics, soft materials, and a custom sound scape create an immersive atmosphere. Seven interactive installations, accentuated by spots of light, can be explored along the exhibition parcours.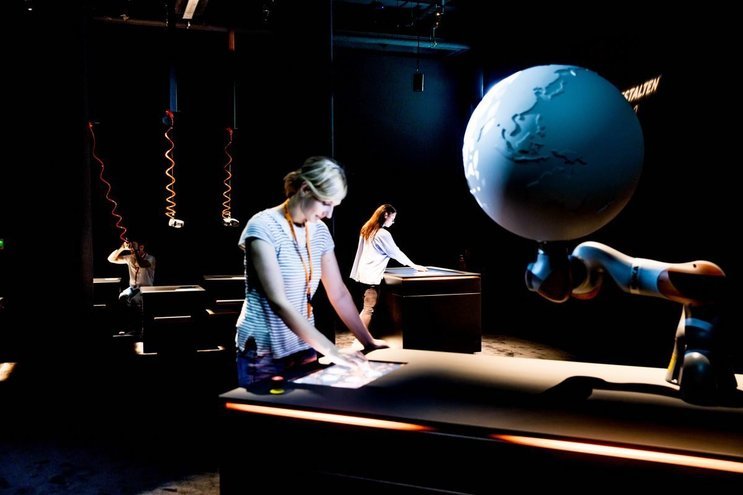 On entering the Brand Experience, every visitor is equipped with a small transmitter connected to a position tracking system. A punctual spotlight then interactively follows them through the exhibition space, illuminating their individual path.
The exhibits "wake up" as soon as they are approached by a visitor and go back to stand-by mode when he or she leaves their immediate area.
This principle is introduced right away in the entrance area, where the timeline wall lights up as visitors approach. Following their movement, different stages of KUKA's brand history are highlighted while beams of orange lead the way into the main space.
Information Choreography
Brand Values in Motion
The exhibition's highlight is a large installation featuring three six-axis robots. It takes up a central position and attracts visitors as the starting point of the interactive journey. There, three fine-tuned performances combining robotics, projection, sound, and graphics await. The design and construction of the installation required the perfect interplay of soft- and hardware development, matching all components to form one experience.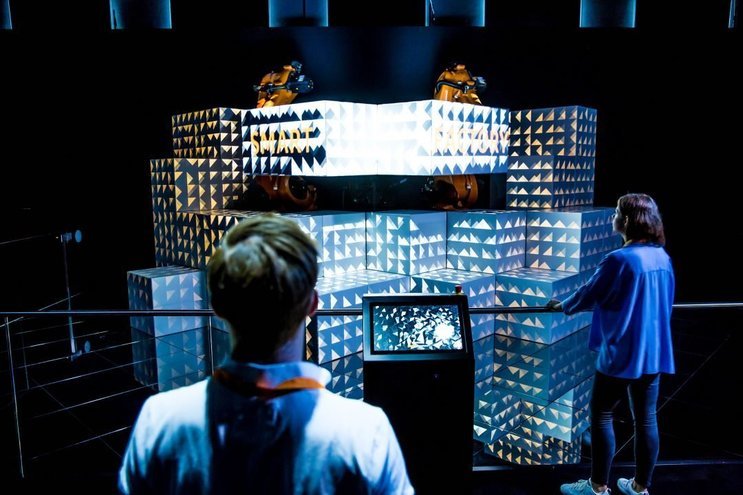 Set in a pile of large white cubes, two identical robots await activation via a touchscreen. Both carry L-shaped forms made up of the same cubes. By turning, panning, lifting, and uniting them, they create a tetris-like variety of geometric figures and thereby provide an ever-changing surface for projection.
A third robot demonstrates the level of precision achieved by state-of-the-art robots. Visitors are invited to draw or write on a touch screen. A six-axis robot then transfers the information into mid-air by following the lines with a spotlight. Captured in long-time exposure by a camera mounted below the ceiling, the motif is then turned into a light painting which visitors can send via E-Mail.
An Automated World
Multimedia Exhibition Parcours
Four thematic stations prompt visitors to engage with automation and the KUKA brand in diverse ways, always combining technology, information, and interactive elements.
Accentuated by bright orange cables suspended from the ceiling, 3D glasses invite visitors to dive into the world of robotics. 360 degrees footage and 3D videos give an insight into the potential of KUKA's technolgy and the production processes behind it.
The topic of "Orange Intelligenz" can be explored through an exhibit combining analogue and digital. Using a physical item in the shape of the KUKA logo, the display of video and text is triggered on the large touchscreen.
Making-of
Behind the scenes
Test set-up with cooperative KUKA LBR iiwa 7-axis robots in our office in Frankfurt.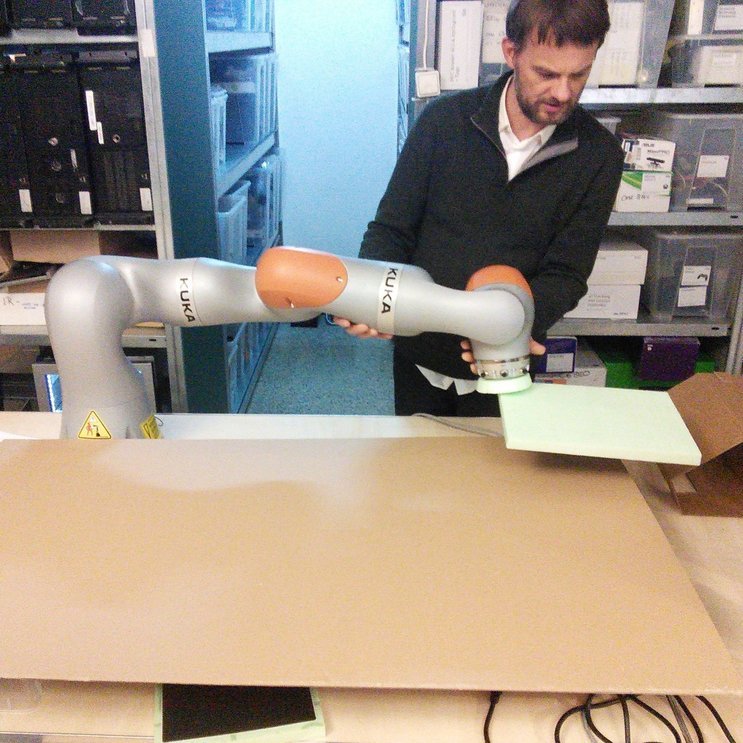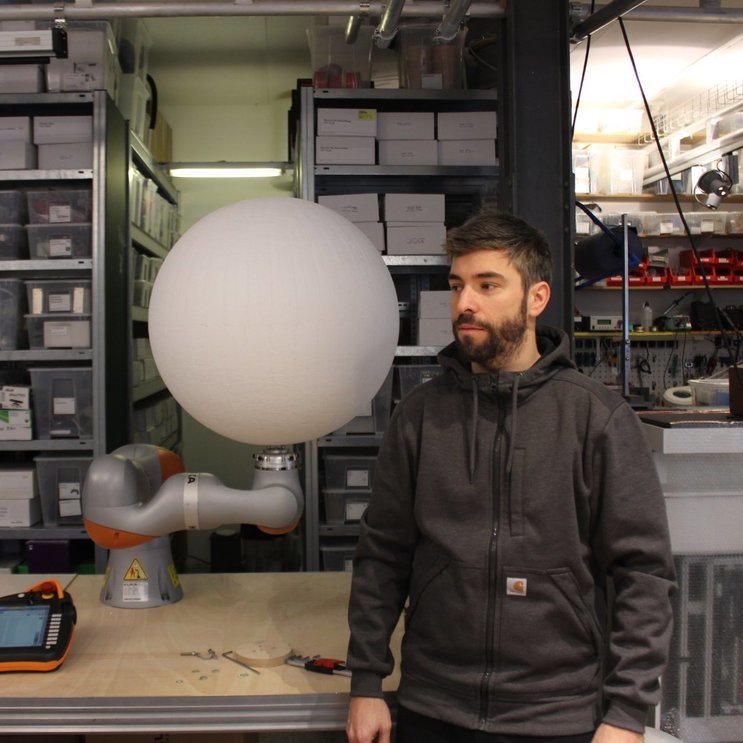 Test set-up with cooperative KUKA LBR iiwa 7-axis robots in our office in Frankfurt.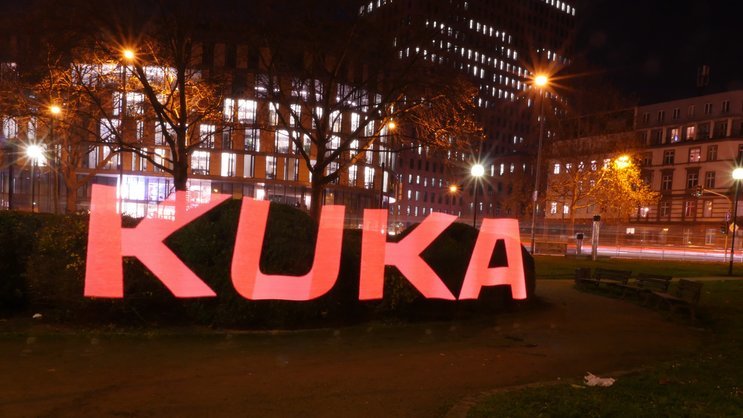 Evaluating the light painting system in the park in front of our office.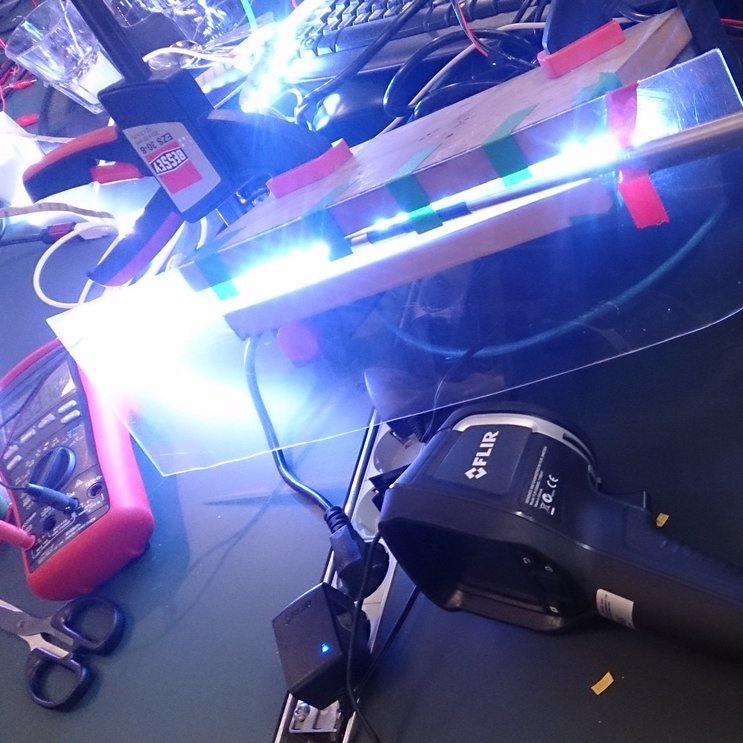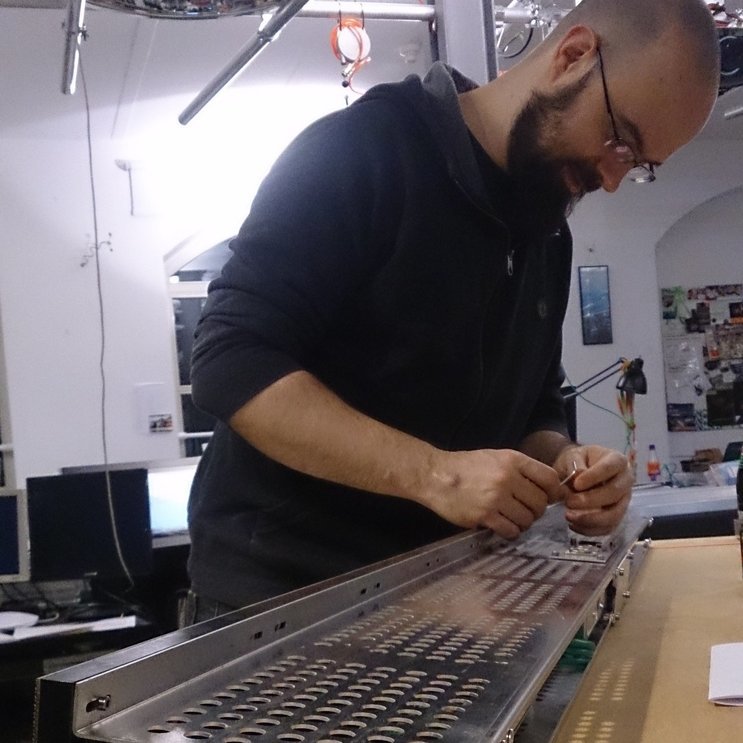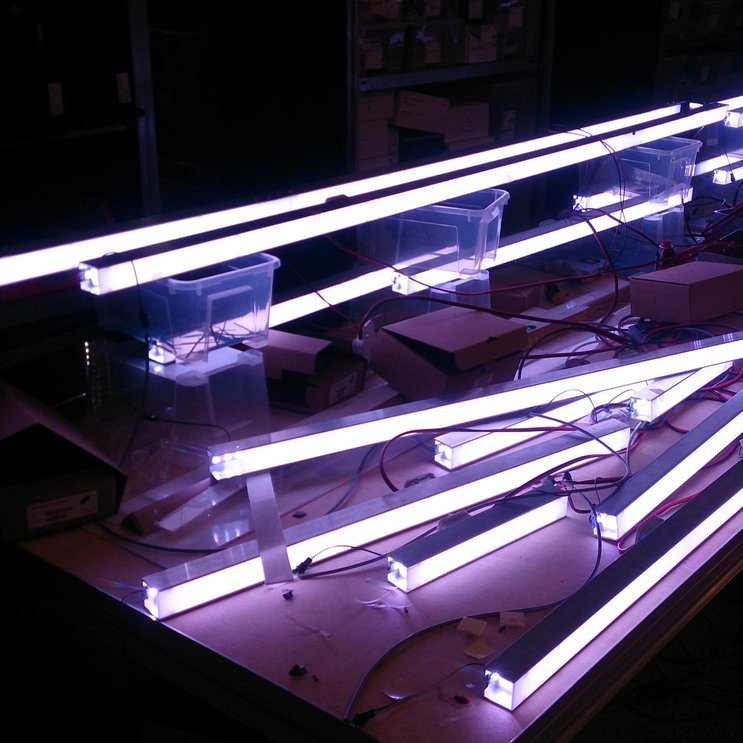 Especially the movement of the robots and fine-tuning of the projection mapping had to be rehearsed until perfection.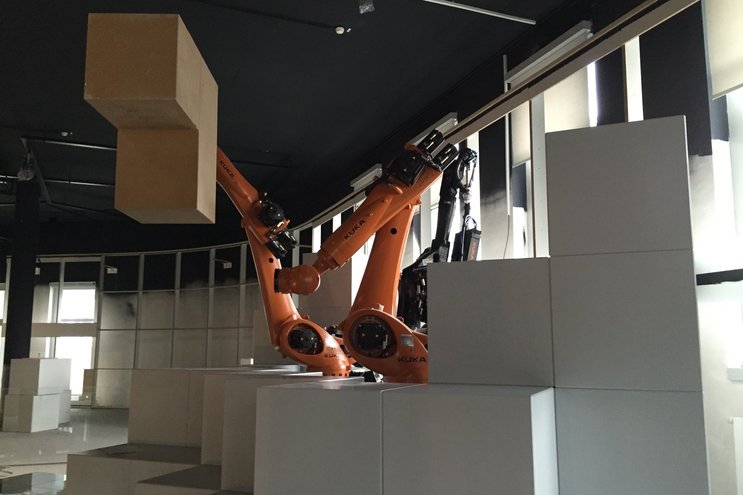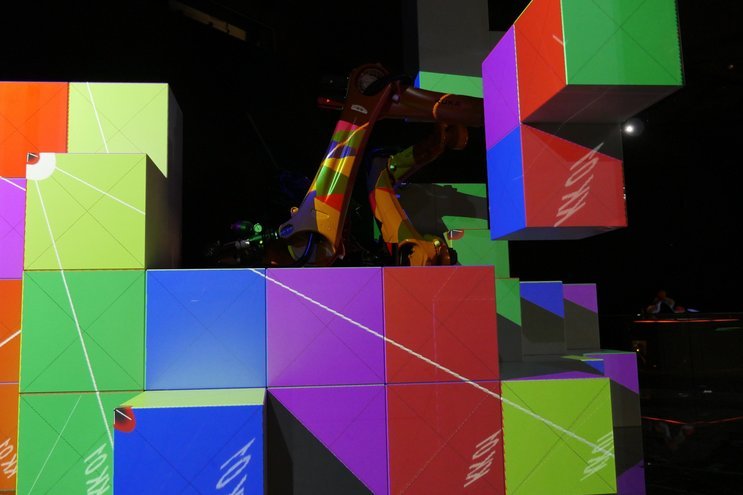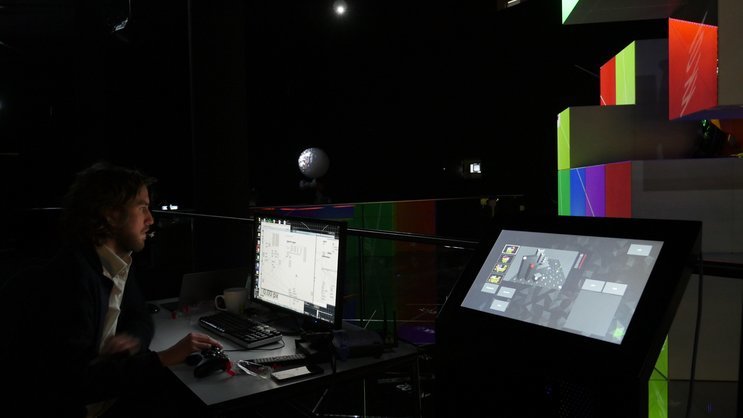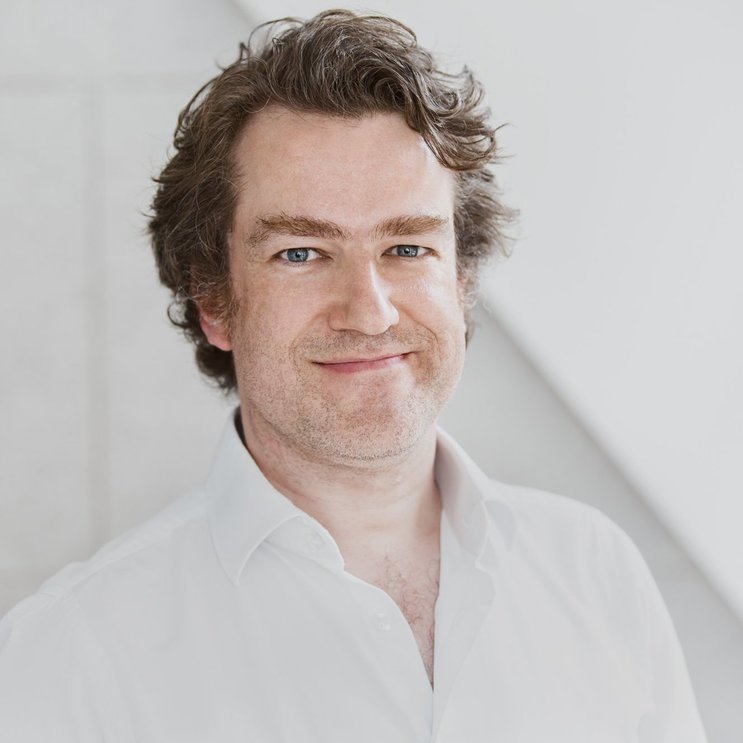 Curious about our approach? Feel free to get in touch!
Max Wolf
Partner
+49 69 24 000 322
max.wolf@meso.design
max.wolf@meso.design
+49 69 24 000 322
MESO Digital Interiors GmbH
Gutleutstr. 96 . 60329 Frankfurt . Germany
Team
Christian Hergarten, Daniel Maaz, Nikos Mechanezidis, Nils Weger, Ben Schiek, Thomas Eichhorn, Woeishi Lean, Sebastian Kujas, Timon Skerutsch, Sarah Schmid, Janna-Sophie Gaede, Johannes Lemke, Philipp Lorenz, Alexander Teczar, Sebastian Oschatz