Based on a graphic concept by Stuttgart studio L2M3, we developed a new guidance system for Kulturzentrum Ludwigsburg. Relying on e-paper displays instead of standard monitors, a unique aesthetics could be achieved in line with the client's values. A custom data system allows for dynamic content management and advanced usability.
Orientation and Flexibility
E-Paper Displays guiding the way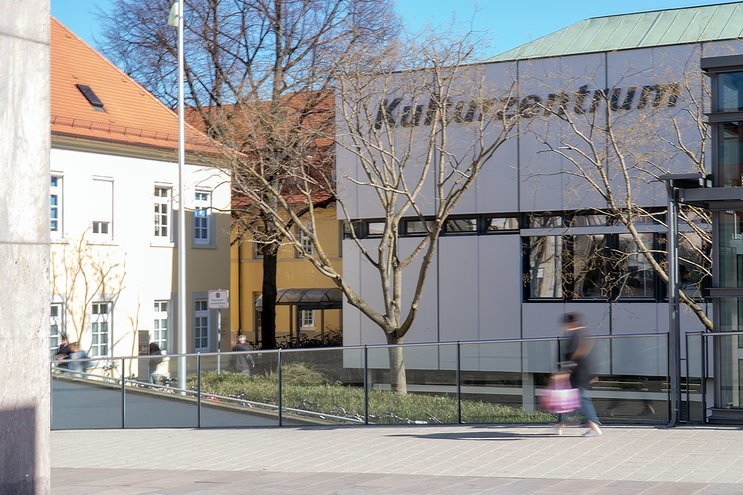 KUZ Ludwigsburg is a cultural center providing event locations for multiple partners and purposes. Courses of the local adult education center (VHS), meetings of political parties or cultural events take place in the premises. The building also houses the municipal cantine and library. This results in a large number of visitors and a diverse daily schedule.
L2M3 developed a graphic concept for the guidance system which includes a central screen in the building's entrance hall as well as door signs for the individual rooms. It draws on a purely black and white color scheme and a dynamic sequencing of standard fonts. Our task was to translate this concept into a digital solution taking the hardware as well as the usability into account.
Sustainability and energy efficiency are key values of KUZ Ludwigsburg. Therefore, instead of using standard monitors, e-paper display technology was chosen which needs much less energy. Also, the surface of these displays comes with its very own aesthetic quality, resembling printed matter. In this way, the best of both worlds, analogue and digital, could be merged. Our project partner AVE was responsible for the hardware and its integration on site.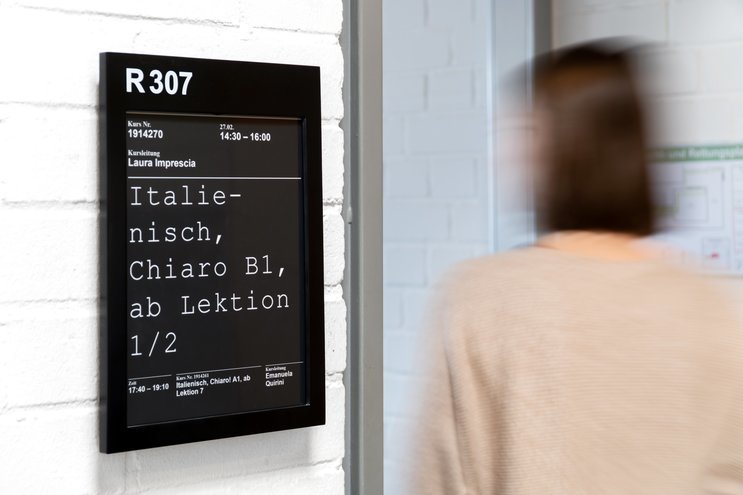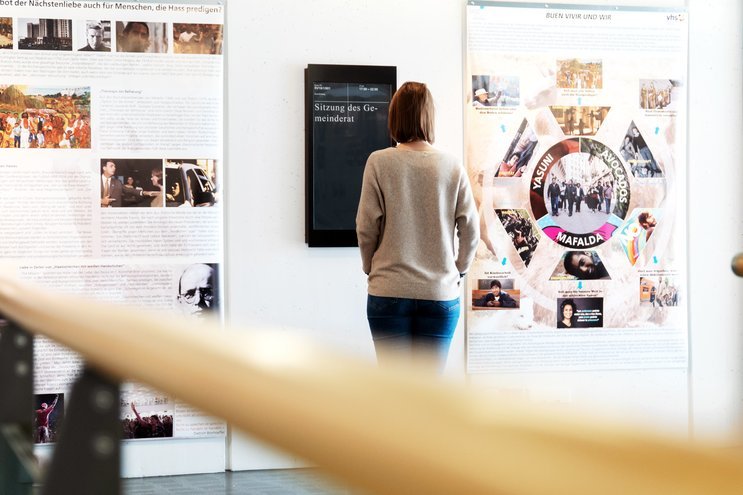 A special feature is the "timeline", a large-scale display in the entrance hall of KUZ Ludwigsburg announcing all events offered during the current week. It is made up of seven individual displays in the unconventional format of 32 inches diagonal.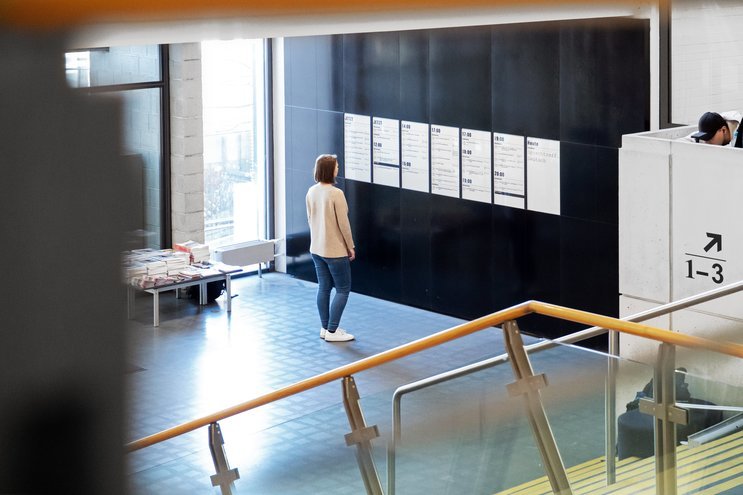 In accordance with the typographic concept by L2M3, current events are complemented by special announcements highlighted using varying fonts.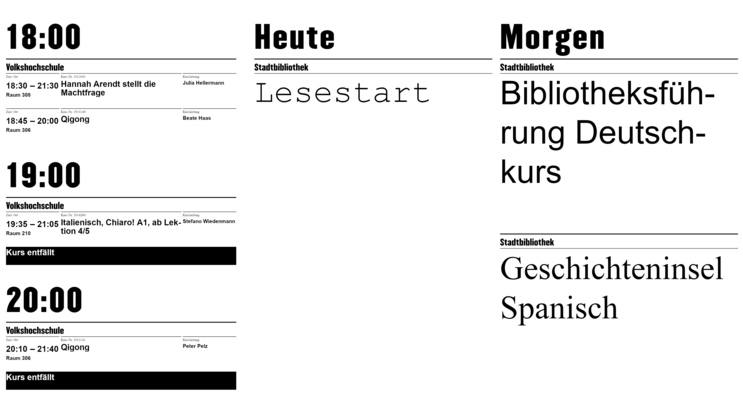 Content Creation
From Timetable to processable data
The events and information communicated via the e-paper displays are subject to constant changes and have to be updated regularly by the staff. On the other hand, the displays are only able to process image data. Therefore, a custom data flow was needed.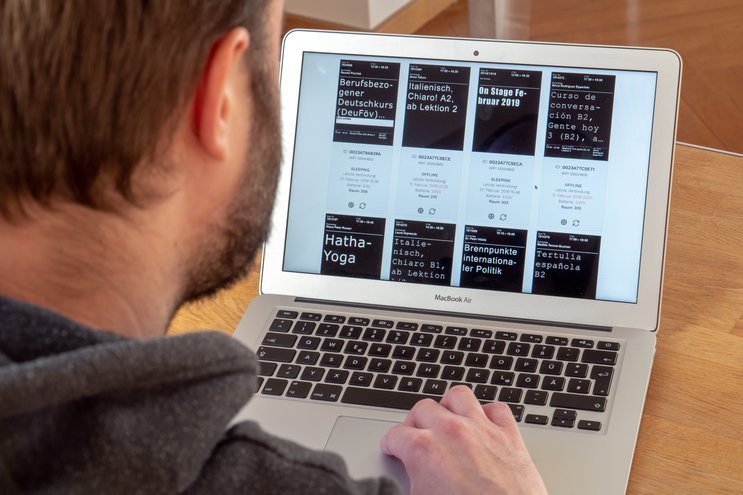 In the workflow we designed, data is retrieved regularly via XML from the digital tabular course plan of VHS and fed into a bespoke CMS. The CMS can be edited and complemented any time by KUZ Ludwigsburg's staff.
Data on events, schedules, room occupancies, and staffing collected and updated there is then translated into PNG format and forwarded to the central server of the e-paper displays' manufacturer. From this server, it takes the predefined path to the terminal devices on site, where it gets displayed on the e-paper signage and door signs.