Archaic meets High-Tech
A Tribute to Rhein-Main
During Luminale, the city of Frankfurt and the Rhein-Main region turns into a melting pot for light art and urban interventions, while the Light+Building fair simultaniously presents the latest technology in the sector.
Connecting art, heritage, and high-tech, we developed an open air installation set in the city center.
The protagonists of Shadow Play were two industrial robots by ABB equipped with high-intensity lights. They were each placed inside a transparent, pneumatic dome facing the building of the Chamber of Commerce and the historic Frankfurt stock exchange.
The dome's skin was covered in symbols and map sections connected to the Rhein-Main region.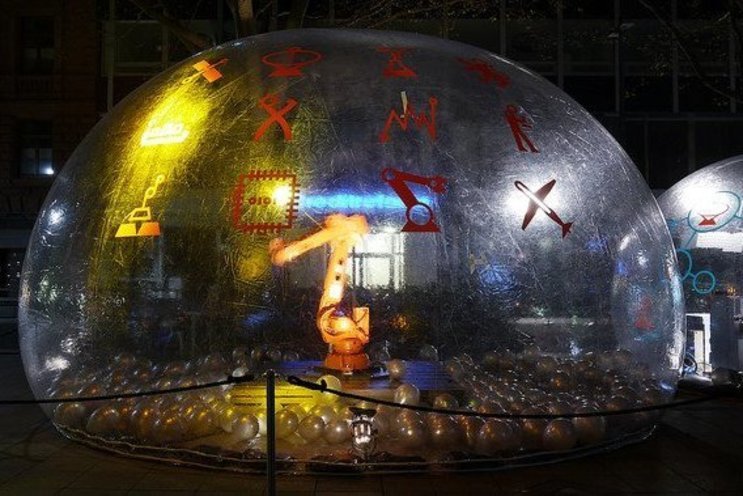 As the robots moved in a predefined choreography and cast light on the symbols, they were projected onto the facade of the stock exchange.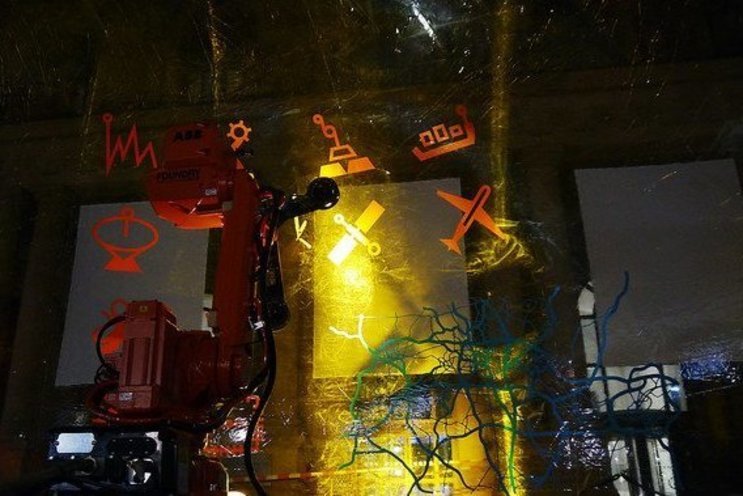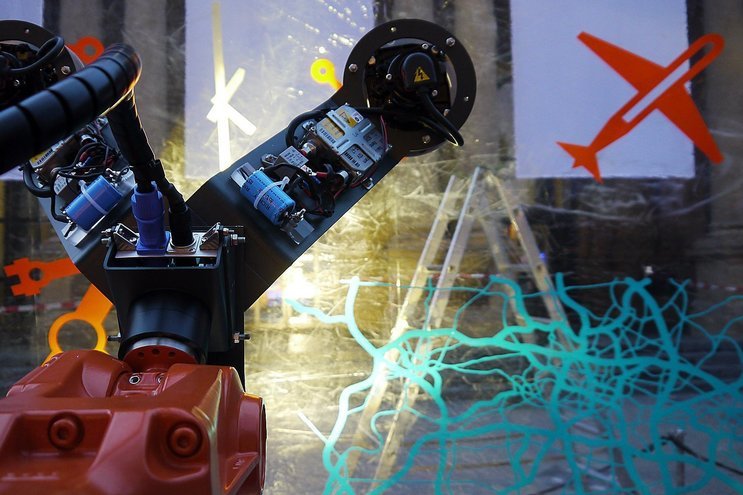 This created fascinating interplays between light and shadow. In combination with the soundscape developed for this occasion, the audience experienced a unique atmosphere.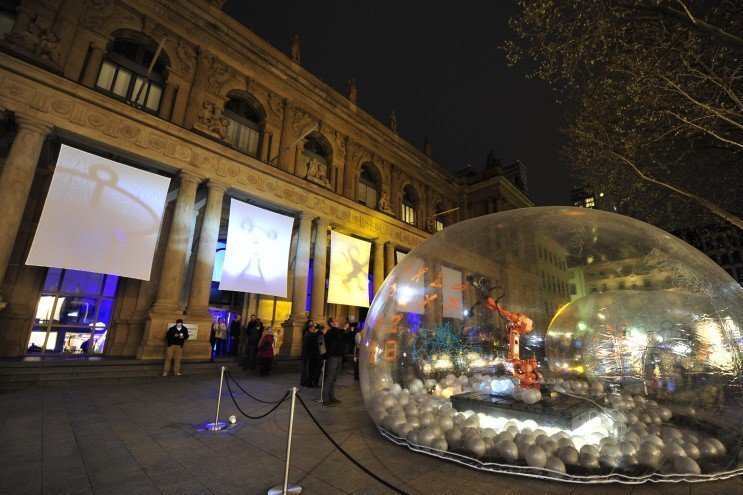 Robots in Motion
Creating a Smooth Choreography
The challenge we faced was to combine precise projection and a detailed sequencing with natural movements performed by the two robots. In vvvv, we set up a custom control software driving the robots as well as the lights mounted on them.