Modesty and trust gets more important. We worked with Senckenberg Natural History Museum to enhance their exhibition "Fascination Variety" and its focal point, a gigantic wall display cabinet presenting 1,138 geological and biological objects. In close cooperation with the curator, we focused on developing a streamlined content management system to manage a wealth of extensive information and high-resolution photographs that were featured in three interactive media stations. While a clean and modest design was key for the information stations, we created an exciting educational game for younger age-groups.
Agile collection management
Establishing a high quality knowledge base
The Senckenberg Society has been conducting research for 200 years on the variety of animate and inanimate nature.
In the process, it has collected and conserved more than 40 million biological and geological objects spread over 11 locations in Germany. The anniversary exhibition presents a huge cross-section of this geobiodiversity research.
We kickstarted a central database, in close collaboration with the curators and scenographers, to cope with the tasks involved in registering the data for all the exhibition objects, planning the display case, and compiling the digital content.
This database collected all the relevant information about each exhibit and was available on mobile phones and the web. It included names, measurements, notes on mounting, names of lenders, as well as scientific information such as the distribution, habitat, and age of each item. The use of photos was very important; at first, simple photos of each exhibit were done with the mobile app, later these were replaced with professional photos. Administering all the required data using a central database allowed a very efficient exchange of information between the curators, scenographers, writers, scientists, and translators.
Without MESO's management system, I would never have been able to process this number of content items in a way that would be understandable.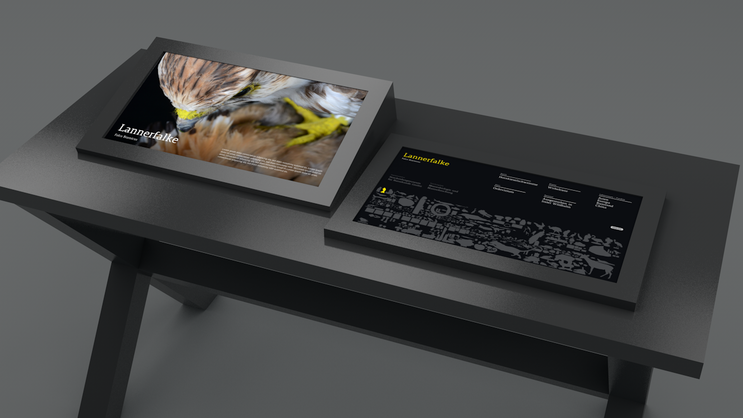 In the second phase, the database ensured problem-free updating between all media stations, which accessed their data live from the same system. It also allowed corrections to be made during ongoing operations.
For any final photo fine-tuning, we implemented a photo-editor within the exhibit, which allowed the photographer to rework image croppings and image selections right in the exhibition room.
Multi-narrative interaction concept
Experience diversity in diverse ways
We believe that the core task for a museum is to collect and exhibit authentic originals objects. The opportunity to use digital systems in museums has tremendous potential, since many properties and aspects of objects are not directly visible.
However, an additional layer of information always creates additional complexity in the presentation, which then needs to be understood by visitors. The digital layer must only extend but not eclipse the authentic layer.
Our multiple-narrative interactive approach offers all of the relevant target-groups a scientific and aesthetically appealing introduction to the topic of geobiodiversity.
In collaboration with the scenographers POINT.Architektur, it was very important to us to implement the media stations in an unpretentious and honest way, providing maximum insight with a minimum of means.
Information
We supplemented the larger-than-life sized display case with two digital media stations.
Each station consists of two monitors: the left monitor shows an enlarged detail photo, and the right one shows a clickable outline of the whole wall and background information about currently selected exhibits in the wall.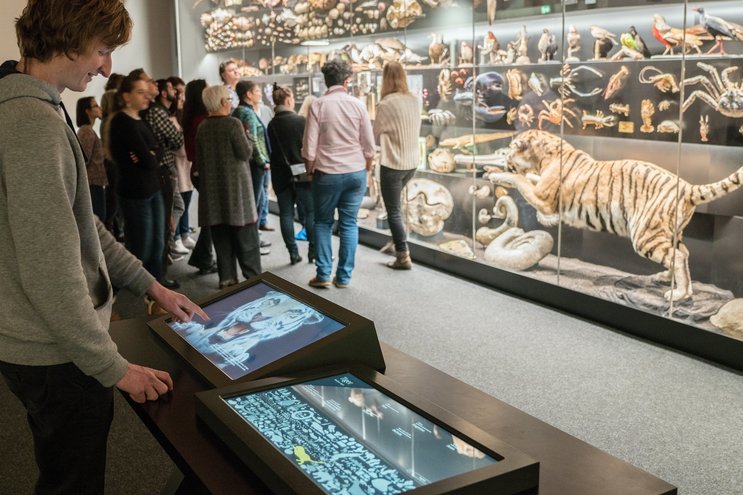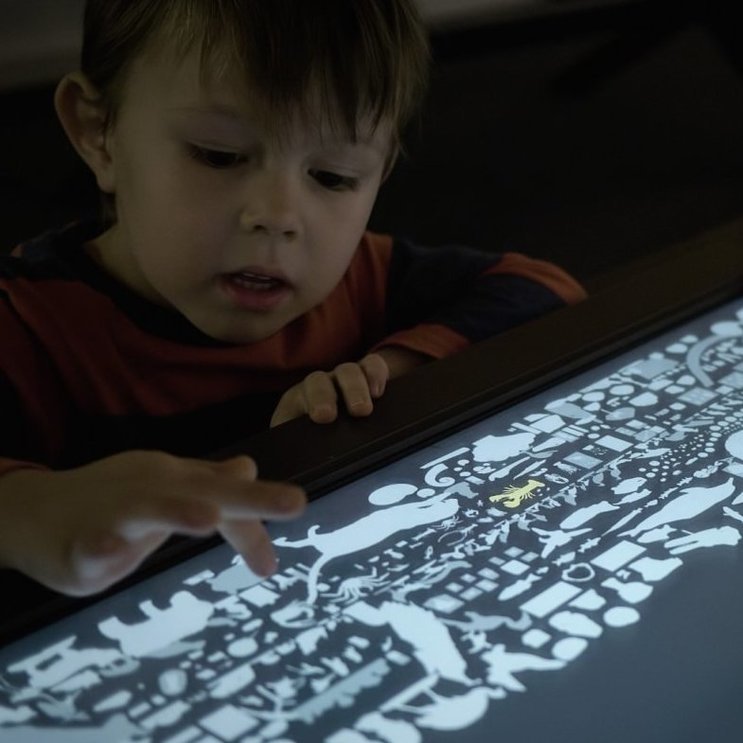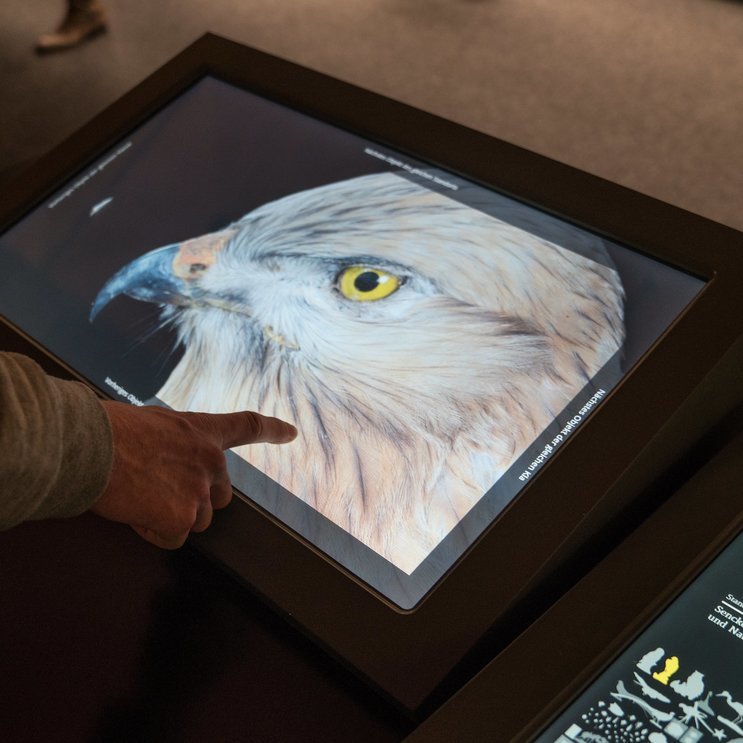 Clicking on a category on the screen makes it possible to highlight all the present exhibits belonging to that specific category. As used to from smartphones, the interaction concept provided vertically scrolling for browsing photos of a category and horizontally scrolling for switching the category.
Game
The free-standing play-station uses an educational-play approach featuring a quiz game with action elements.
Visitors can set themselves specific missions in cooperation or competition with each other by using a digital map in order to test and expand their knowledge of the exhibited objects in a fun way. Various levels of difficulty are available for different target groups.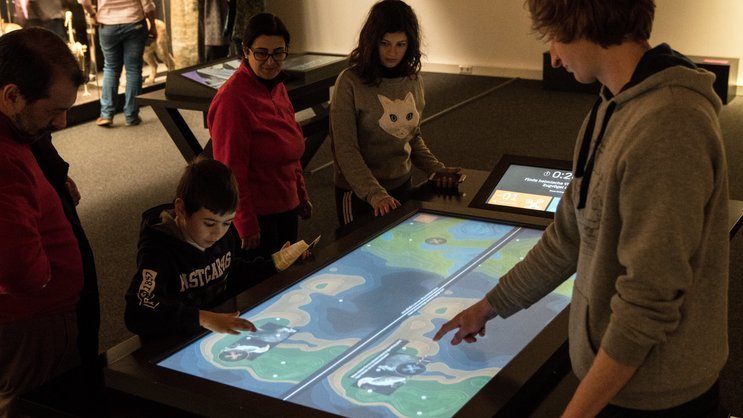 Making-of
Behind the scenes
Developing the software of the media stations in our office in Frankfurt, Germany.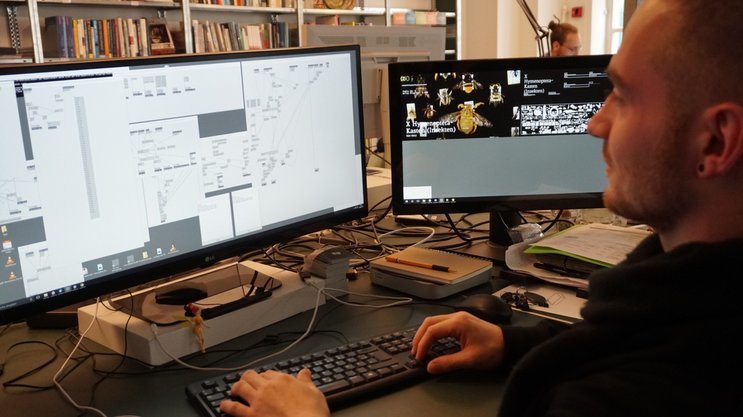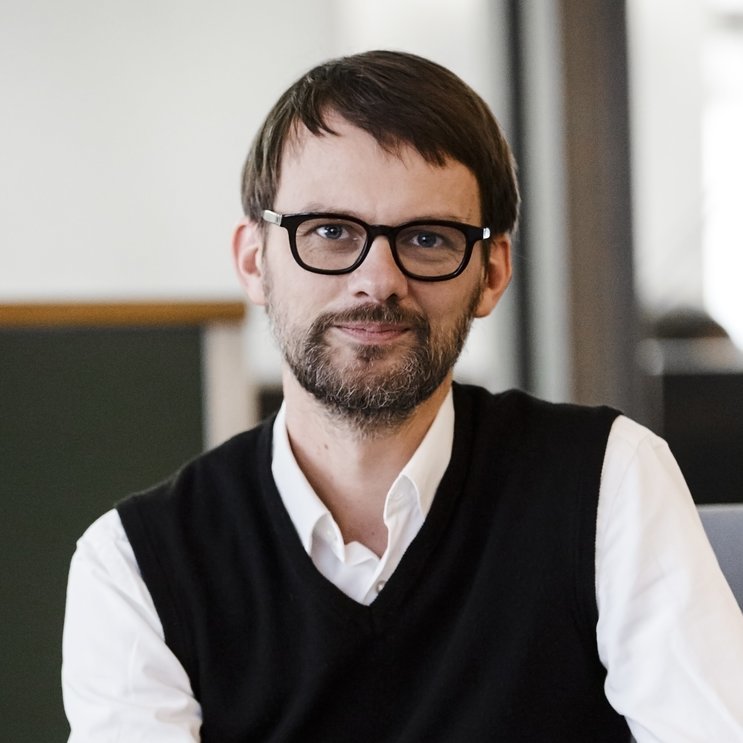 Curious about our approach? Feel free to get in touch!
Sebastian Oschatz
Partner
+49 69 24 000 321
oschatz@meso.net
oschatz@meso.net
+49 69 24 000 321
MESO Digital Interiors GmbH
Gutleutstr. 96 . 60329 Frankfurt . Germany
Team
Sebastian Oschatz, Johannes Lemke, Ulrich Schneider