In 2007, Portikus, an exhibition space in Frankfurt, presented "Ben van Berkel & the Theatre of Immanence", a combined exhibition and architectural installation wherein different parts were synthesized into a complete whole. We developed a projection work, "On Things Off Things On", that elaborated on the installation by dynamically embellishing it with moving images which activated its surfaces.
The exhibition presented a theater or communication space between the visitors and the exhibited works, the virtual and the real, and the visitors in the gallery and the different parts of the exhibition.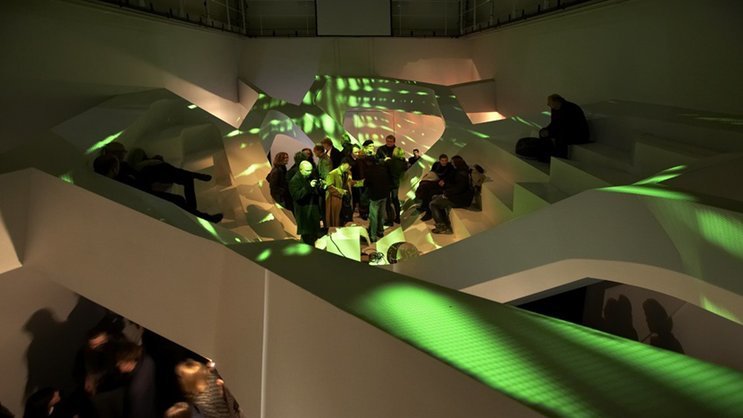 The architectural installation was designed by Ben van Berkel together with Johan Bettum and Luis Etchegorry and consisted of an upper level, which served as a type of theater, and a lower level, a more traditional exhibition space. The two levels were separated by a volumetric surface, which was perforated by open holes to visually and audibly connect the two areas.
The installation also served as a hub for various events including lectures, art-performances, talks with invited guests, and broadcasts of DJ-sessions.
The projection work, "On Things Off Things On", is a case study in augmented architecture. It is an attempt to create a reactive surface of extraordinary spatial complexity.
Behind the scenes
Making-of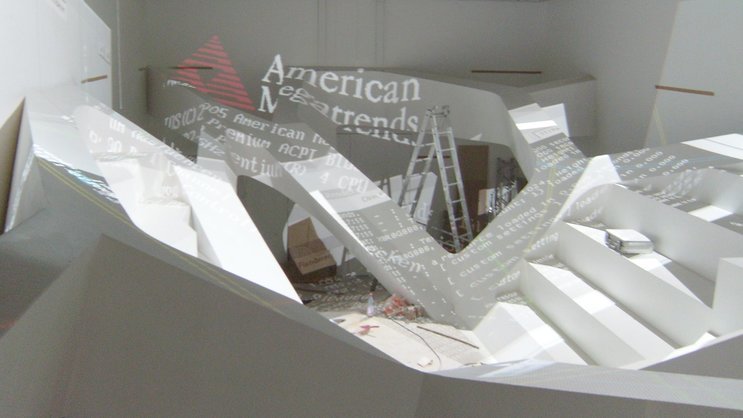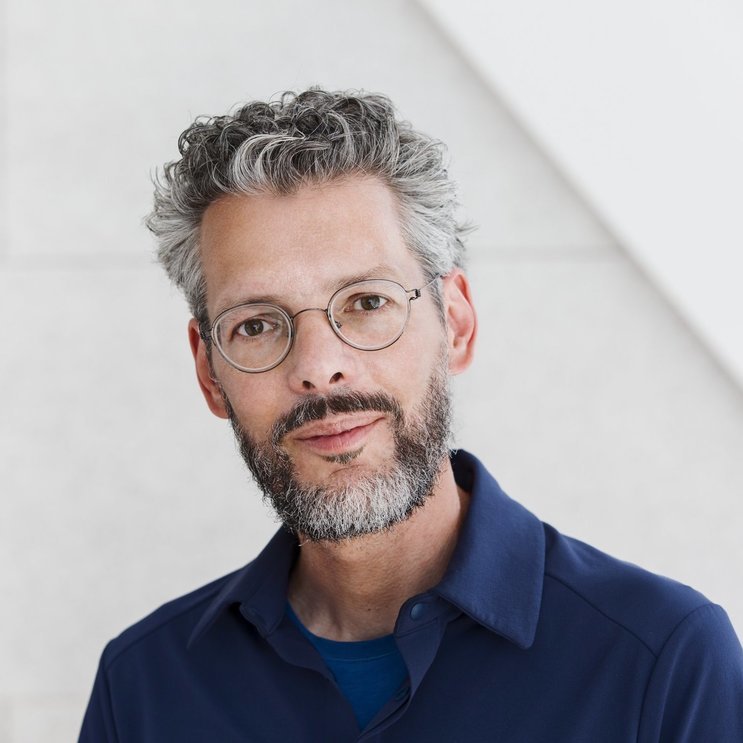 Curious about our approach? Feel free to get in touch!
Mathias Wollin
Partner
+49 69 24 000 326
mathias.wollin@meso.design
mathias.wollin@meso.design
+49 69 24 000 326
MESO Digital Services GmbH
Gutleutstr. 96 . 60329 Frankfurt . Germany
Team
Sebastian Oschatz, Philipp Steinweber, Katharina Mayrhofer, Jannis Kreft, Sascha Hanßen, Benjamin Baum, David Dessens, Rainer Binder, Max Wolf