Contracted by Mutabor, we realized a reactive light installation for Deutsche Telekom at Cologne Bonn Airport. Our services included systems design, light programming, computer vision for car tracking and providing a playout module for the LED.
Standby state
In regular operation, the focus is on the Telekom logo and saving energy.
Activated state
As soon as a car passes, a gentle, but characteristic light animation is played.
Behind the scenes
Making-of
Simulation software for the computer vision and animation sequence controlling one Luxo desk lamp (instead of the LED cubes on site).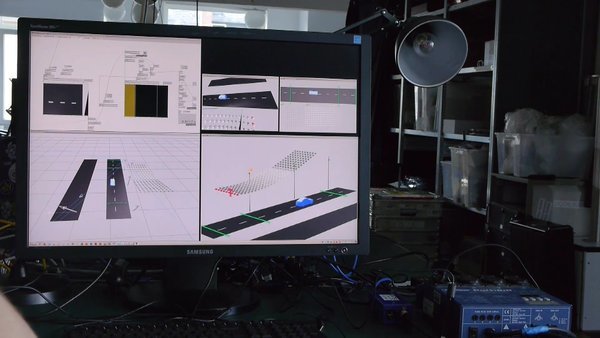 Setting up the final camera for the car tracking system and nightly software implementation for the on-site LED.
Curious about our approach? Feel free to get in touch!
Max Wolf
Partner
+49 69 24 000 322
wolf@meso.net
wolf@meso.net
+49 69 24 000 322
MESO Digital Interiors GmbH
Gutleutstr. 96 . 60329 Frankfurt . Germany
Team
Ben Schiek, Max Wolf, Sebastian Oschatz