For the electric concept car "Imagine by Kia", we developed the technology for a dashboard made up of 21 individual high definition screens. First revealed at the Geneva International Motor Show 2019, this experiment in form and technology was an eye-catching highlight of the vehicle and sparked great media interest.
Future Electric Driving
Design for Goose Bumps
Experiment and Irony
Is there such a thing as too many screens?
These days, car designers tend to fit vehicles with ever bigger screens, preferably of the largest possible dimension. Kia chose to make an ironic commentary to this automotive trend, with a witty mix of elegance and exaggeration.
We were more than happy to be a part of this bold experiment, especially because it allowed us to do what we do best: use and combine state-of-the-art technology in unexpected ways and thereby create new application possibilities.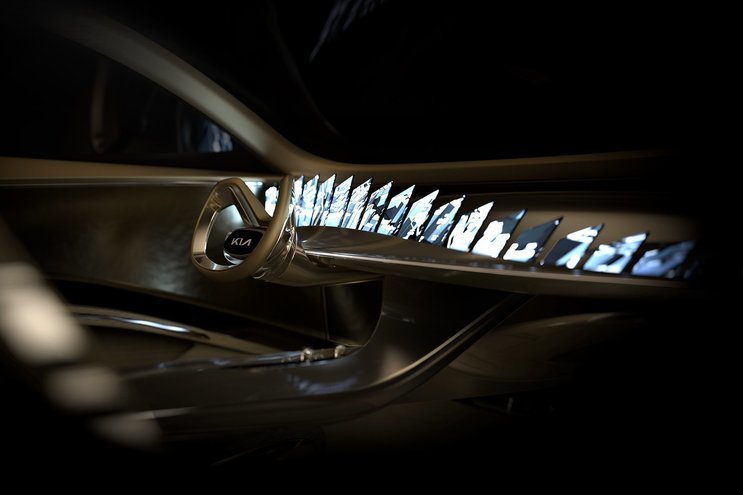 The clever arrangement of the screens, each overlapping the next and distributed evenly to form a flowing ribbon of light, allow for different appearances depending on the viewers perspective. From the driver's seat, the individual screens form a single continuous media surface, while from the passenger seat an alternative distorted geometry becomes visible.
More than a futuristic sculpture, the dashboard serves as the central information interface for climate control, birds-eye navigation and drive and media systems. The fragmentation into individual screens allows for a flexible distribution of graphic content which can either be divided clearly among the segments or spread across the whole array as a single display. Thanks to perfect synchronization, dynamic 3D real-time animations, for example in navigation, can be implemented and arranged across multiple screen without offset.
We also executed a range of bespoke animations to explore the scope of possibilities this setup of smartphone display technology offers.
New Applications
From Experiment to Live Experience
An intensive process of experiment, testing, and delicate manufacturing lay between the initial idea of using ultra-thin TFT displays in an entirely new way up to the implementation of the finished exhibit into Kia's concept car.
In close collaboration with Kia's European Design center we worked to realize the smooth curve array that perfectly fits the concept car's aesthetics. A prototype served as the test object for implementation and functionality, before the actual dashboard was produced in collaboration with industrial partners.
The visuals were produced in vvvv and customized to the special requirements of the dashboard design and its 21 displays. A vvvv plug-in by wirmachenbunt enabled fine tuning of timing and synchronization.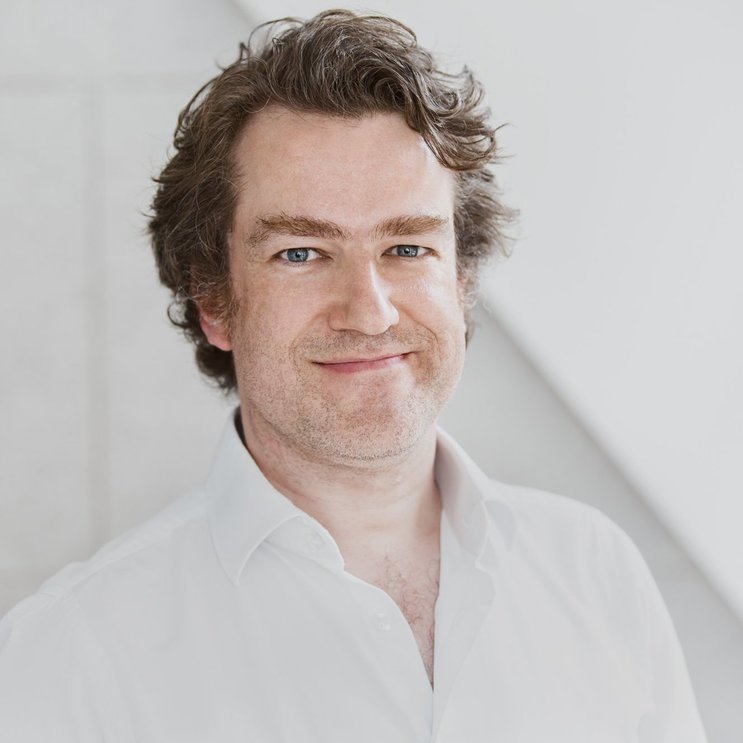 Curious about our approach? Feel free to get in touch!
Max Wolf
Partner
+49 69 24 000 322
max.wolf@meso.design
max.wolf@meso.design
+49 69 24 000 322
MESO Digital Interiors GmbH
Gutleutstr. 96 . 60329 Frankfurt . Germany
Team
Jonas Häutle, Sarah Schmid, Theron Burger, Katharina Gruber, Daniel Maaz, Constantin Urban, Christian Brauch, Timon Skerutsch, Alexander Teczar, K. Ulrich Schneider