In July 2012 MINI commissioned us with an exhibit to "enable the visitor to feel and experience the brand values of MINI". Based on an approach by Meiré und Meiré, we designed a highly interactive powerwall for collaboratively painting a virtual car with distinct movement behaviour. Refering to street-culture and fan-car workshops alike, visitors spray their personal MINI style. The realistic renderings by our real-time 3d engine can be shared via a social media integration.
Intuitive spray game
Highly realistic user experience
With the typical MINI twinkle-of-the-eye, the car comes to life on-screen and behaves in a fun way, turning, bouncing, and presenting itself from all angles.
Visitors are motivated to play an engaging game as the car moves. By using two "aerosol" devices with unique spray characteristics visitors can personally stylize their car with different colors and shapes.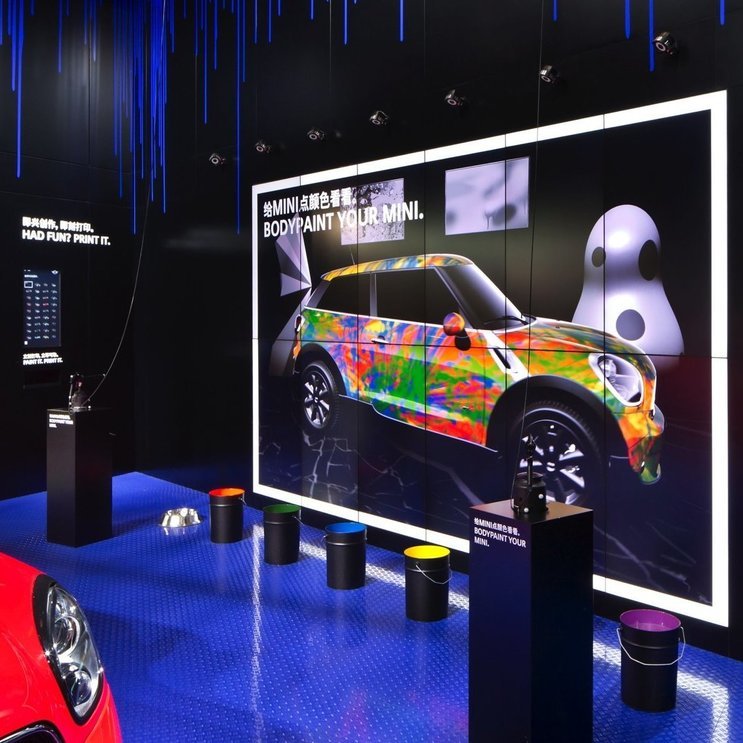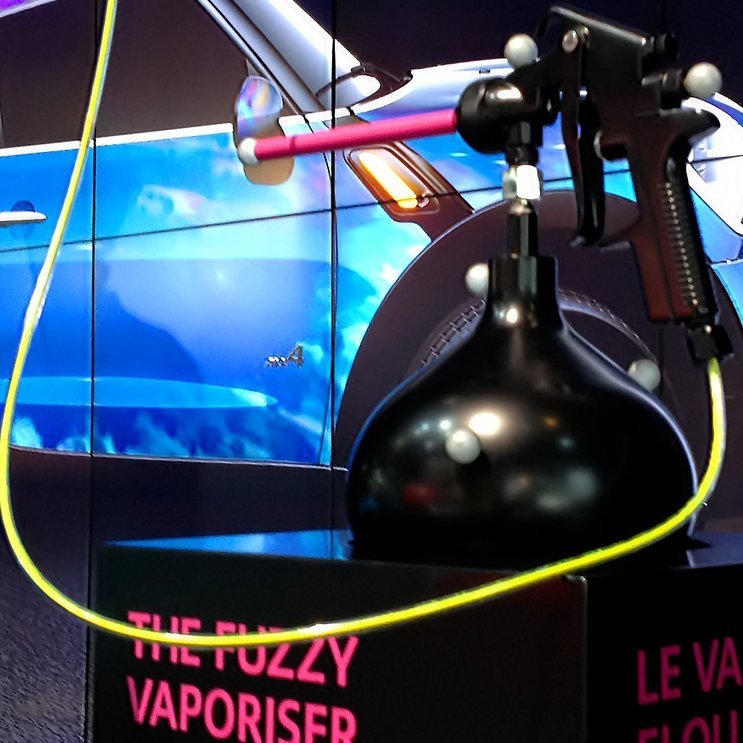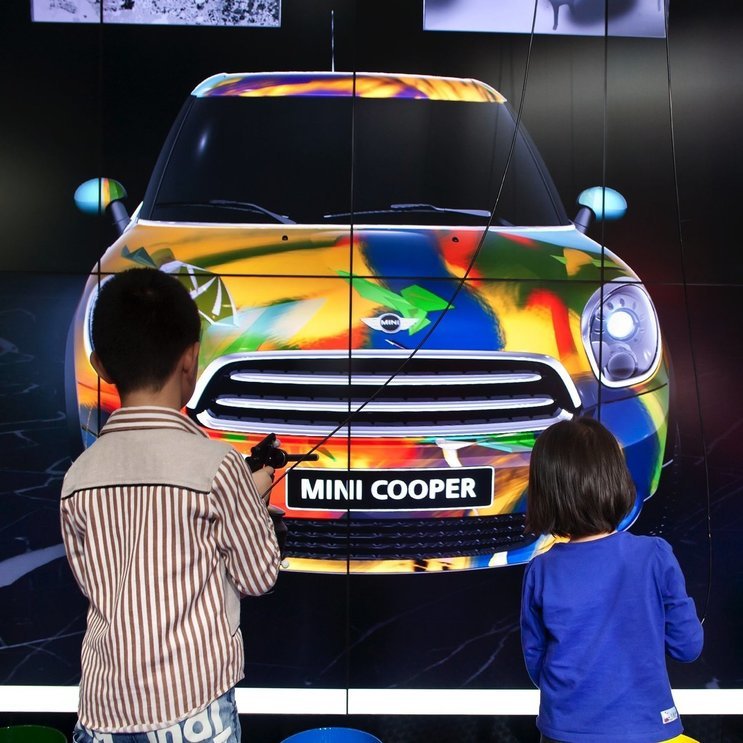 Because of its overwhelming success at several automotive A-fairs, such as International Motor Show Germany 2013, the installation was also added to the brand exhibition at BMW World, Munich.
For Beijing Motor Show 2014 we developed an update for the game with more graphical details and new functionalities.
Create your style
Real-time sensing technology and photo-realistic rendering
Tilt the spray can for a playful exploration of various tricks, such as blowing wind, and multi-color effects. Point at the paint buckets to use different colors.
Our 3D rendering engine allows for multifaceted effects in real-time.
Point at the dog bowl to make the MINI shake off all its colors like a wet dog, opening up the stage for a new styling session.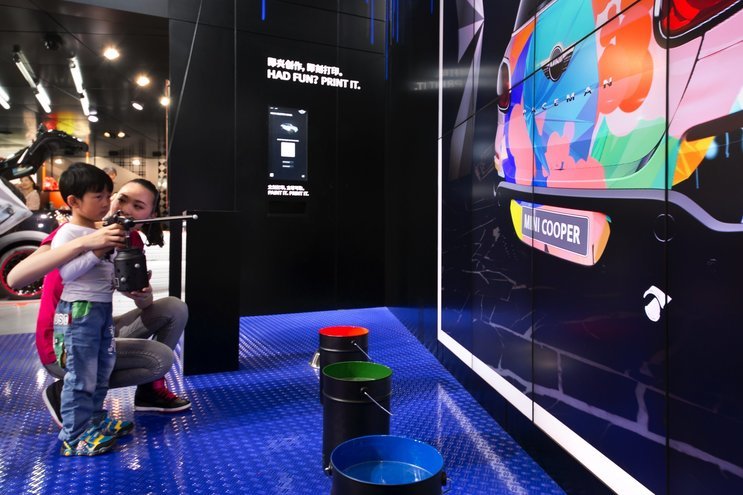 Share your style
Social media integration
A WiFi-connected DSLR camera takes live photos of the visitors in action.
At the social media station visitors can share their process of spray painting, as well as personally created MINI styles via Email. QR codes help visitors to directly open the selected photos on their smartphones.
For the Beijing Motor Show we also added the popular Chinese social media channels Weibo and Weixin.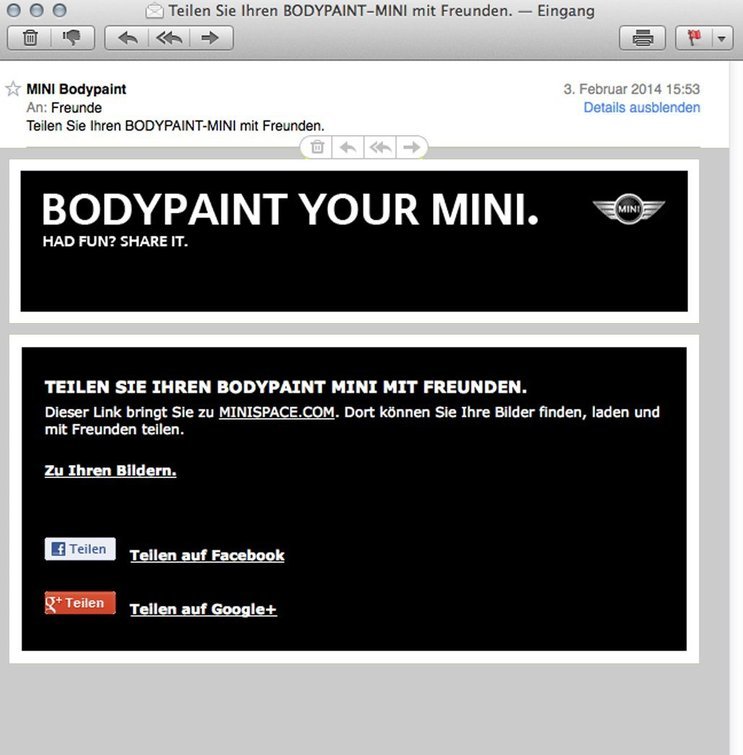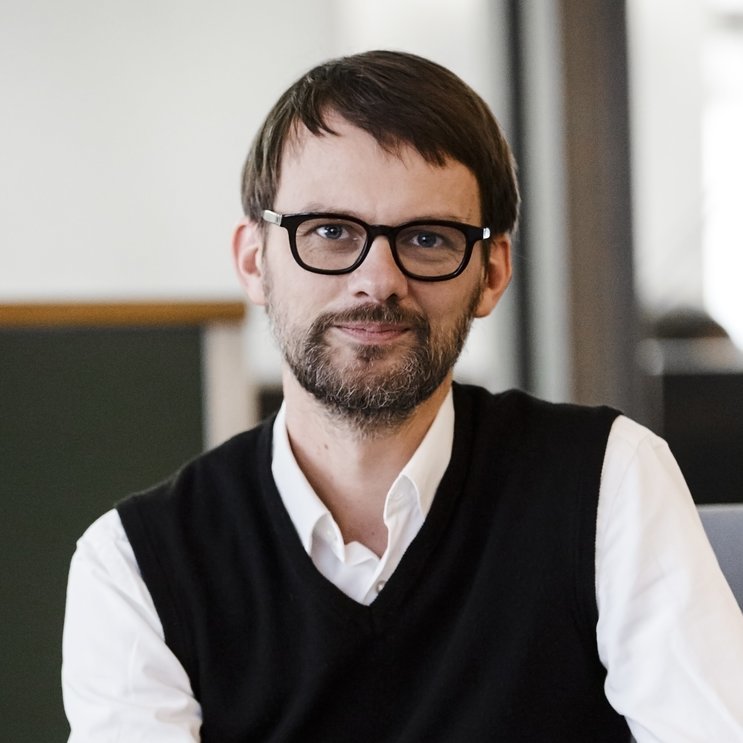 Curious about our approach? Feel free to get in touch!
Sebastian Oschatz
Partner
+49 69 24 000 321
oschatz@meso.net
oschatz@meso.net
+49 69 24 000 321
MESO Digital Interiors GmbH
Gutleutstr. 96 . 60329 Frankfurt . Germany
Team
Max Wolf, Thomas Eichhorn, Johannes Lemke, Xiaojia Yao, Mike Bastian, Maiken Laackmann, David Gann, Klaus Texter, Benjamin Baum, Stefan Ammon, Nina Dauer, Claudius Coenen, Mathias Wollin, Martin Schuster, Theron Burger, Paul Schengber, Ben Schiek, Sarah Schmid