We created a large projected interactive table for Nikon showing their digital imaging technologies at the 2008 Photokina in Cologne. We accomplished the project in cooperation with Intersystems GmbH.
The interactive table was designed with Nikon's motto for 2008 "Discover" in mind.
The colors of the table (black, white and yellow) were chosen in accordance with Nikon's corporate identity; using images as the main style element added much to the spectrum and formed a very colorful design approach.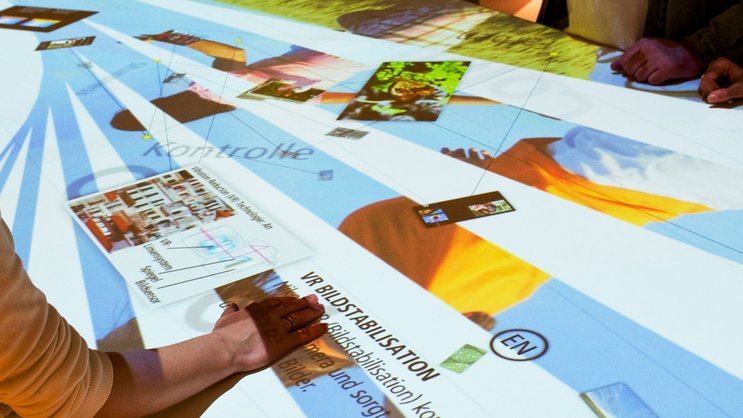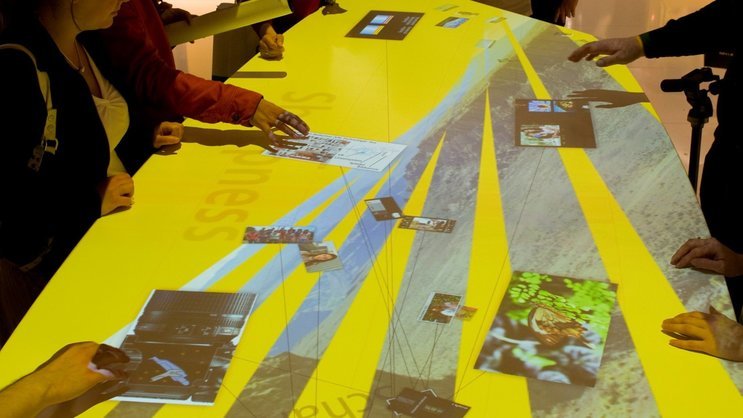 Six stations were implemented to access content. Two additional layers trigger a stunning visual effect which covers the whole table with huge photographs and closeups of Nikon camera details, thereby making the entire surface interactive.
The content is organized in a floating semantic net and arranged around the topics "sharpness", "colors", "speed" and "control". To open one of the items the visitor simply needs to wave their hand over the table; another wave of the hand browses to the next item.