For our long-term partner HERE Technologies, we once again developed a concept and created an application for their presence at CES Las Vegas, the world's largest consumer electronics fair. This time everything was different due to the global pandemic. We worked on a flexible approach applicable to physical as well as digital space to enable a variety of options in uncertain and ever-changing circumstances. In the end, CES 2021 was held as an exclusively online event – and HERE was empowered to take full advantage of the opportunities of this format.
A new take on trade fairs
digitally in touch
In 2020, the way we live, work, and interact was turned upside down. Events and trade fairs, previously based on meeting, presenting, and communicating in physical space, were forced to find new formats or cancel their activities altogether.
The format of CES 2021 or whether it would even take place remained unclear for much of 2020. Together with our partner Jack Morton, and in close cooperation with HERE, we conceived of and designed an adaptive approach to content. This ensured that all ideas and solutions would work equally well for a traditional trade fair event as well as an online or hybrid event.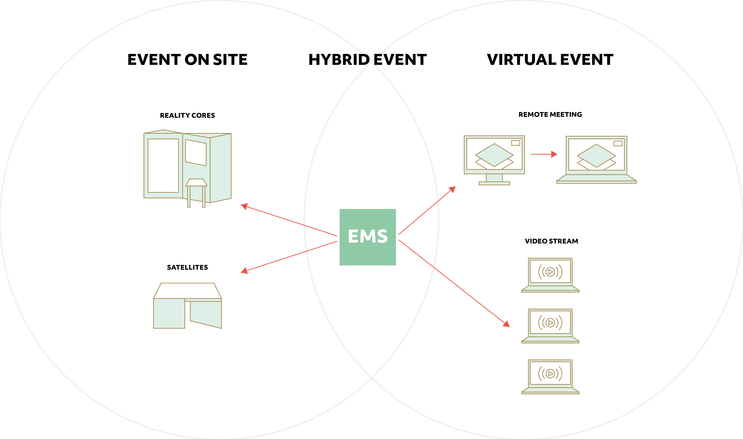 The digital content to be designed for CES 2021 had to be flexible and function on multiple devices – from a Reality Core within a brand pavilion, to a laptop, to a smartphone. The overall concept also needed to work with the possibility of guidance from both on-site and remote brand ambassadors.
As part of this dynamic process, we created engaging storylines with eye-catching, approachable graphic, motion, and UX design in cooperation with Bitteschön.tv. We also took care of front- and backend development as well as deployment and hosting.
The decision was finally made that CES 2021 would be held as an exclusively digital event. Our adaptive approach enabled HERE to create a compelling and informative representation of their brand as part of their presence within the pre-defined CES 2021 website structure.
With a custom software solution and a powerful remote server infrastructure, we ensured flawless customer interaction throughout the event.
Navigating a virtual world
3D information landscape
Taking the visual language we developed over the past years to the next level, we designed a 3D miniature world in which HERE products and services are encountered as part of relatable narratives. The deep and varied HERE portfolio was illustrated in a fun, captivating, and informative way that established a brand-consistent look across a variety of use-cases.
With our deep understanding of the subject matter and our story-telling experience, we were able transform complex processes into clear visuals and bite-sized layers of information.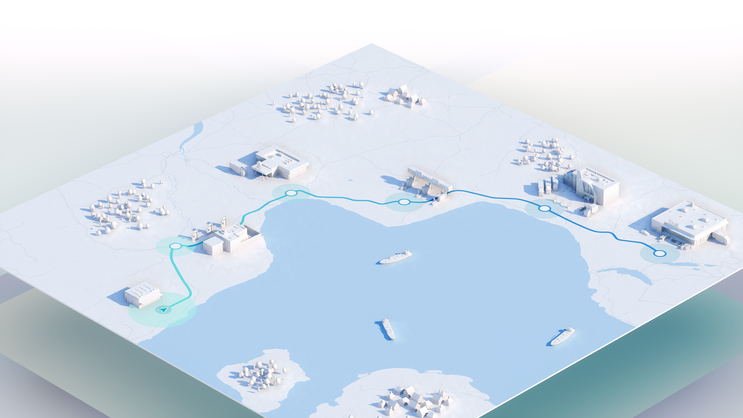 This complex visual environment was custom built and programmed in Unreal Engine. With all expertise under one roof, we could achieve a smooth development process in close collaboration with the client.
A clear structure and straight forward UX design allows intuitive and dynamic handling of the application.
Spotlight on brand ambassadors
film production and streaming
Our adaptive approach empowered HERE to film product pitches in preparation for CES 2021 at a Berlin studio using a large-scale LED wall. The flexibility of this approach enabled HERE to experiment with novel and unforeseen presentation formats for the recordings of their brand ambassadors' CES 2021 presentations.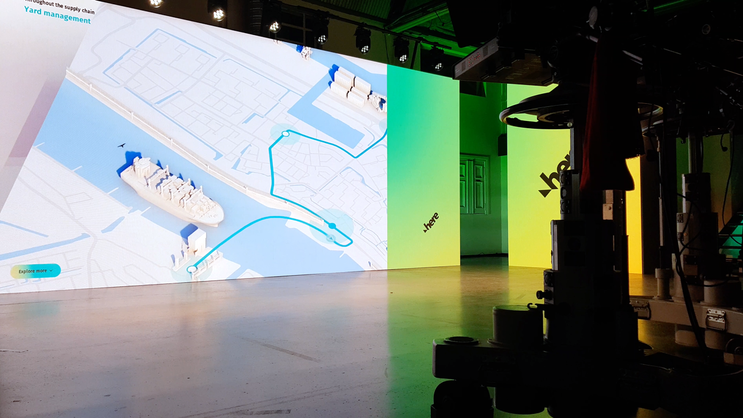 Showtime
HERE at CES 2021
Tickets to CES 2021 granted entrance to a special online platform from where users could "visit" brands and companys. During the event, visitors had two options to learn about HERE's innovations: the sessions and the individual meetings.
In the sessions, the pre-produced pitch videos were streamed live via the CES platform, according to a fixed schedule. This linear communication channel was aimed at the general audience and tackled the most important topics in compact presentations.
For individual and detailed exchange, visitors could also schedule remote meetings. In this case, the 3D environment was navigated in realtime by a brand ambassador who shared his or her screen via a third party conferencing platform. The information landscape not only served as a tool to illustrate and structure pitches but also provided direct access to all information media available on the portfolio.
To guarantee a smooth and high-quality experience, we took care of setting up the powerful streaming servers. During CES, we monitored its performance and adjusted all parameters as needed.
Following the successful event, the concept is now rolled out to the latest update of the Sales App. With this tool, brand ambassadors have access to the presentation infrastructure customized for independent client interaction. The Sales App is adjusted to multiple usage scenarios, from remote presentations via web conferencing to client meetings in person.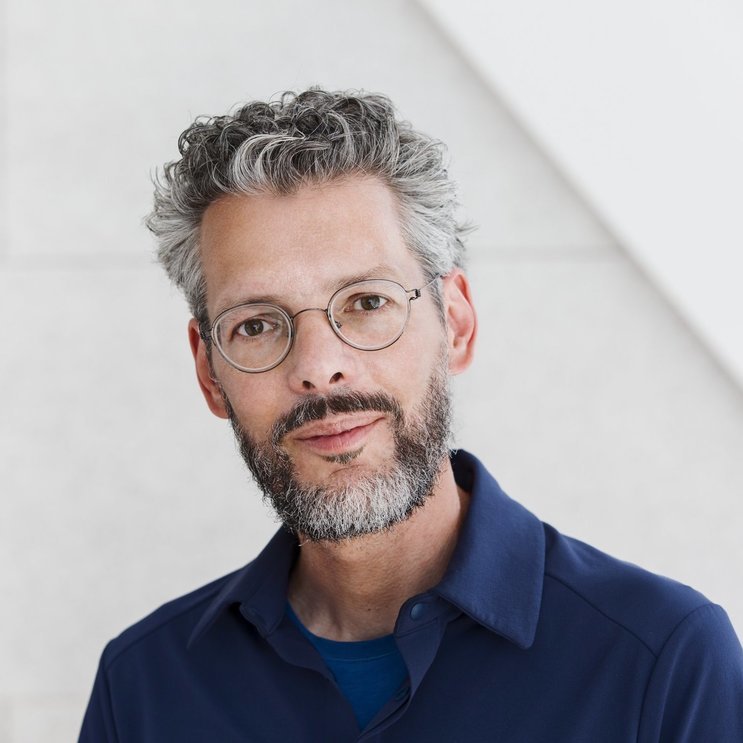 Curious about our approach? Feel free to get in touch!
Mathias Wollin
Partner
+49 69 24 000 326
mathias.wollin@meso.design
mathias.wollin@meso.design
+49 69 24 000 326
MESO Digital Services GmbH
Gutleutstr. 96 . 60329 Frankfurt . Germany
Team
Andreas Behl, Sihan Ho, Alex Leask, Daniel Maaz, David Morasz, Anna Rack, Hannes Raff, Joakim Repomaa, Ian Rodriguez, Laura Schillke, Jonas Schreiber, Mathias Wollin, Alec Woodward Mitchel