BMW and Austrian extreme athlete Peter Salzmann combined the power of electric drive with wingsuit flying in an impressive experiment. Together with Meiré und Meiré and Expotec, we made this unique moment accessible for everyone with an immersive installation.
adrenalin rush on demand
reliving the moment
With the support of BMW's engineers, material experts and designers, Peter Salzmann managed to realize a long-held dream: taking winsuit flying to the next level by adding an electrified power unit.
To turn this extreme experiment into something everyone can dive into, Meiré und Meiré developed the concept for a 4D experience. While our long-time partner Expo Tec was commissioned with the mechanics and set-up of the kinetic installation, we took over technical planning and the development of all software components.
A helmet-mounted camera records the visitors' reactions and automatically combines it with scenes from the VR video. The personal clip can then be retrieved on a special webpage, downloaded and shared via social media. We took care of the web programming and content generation.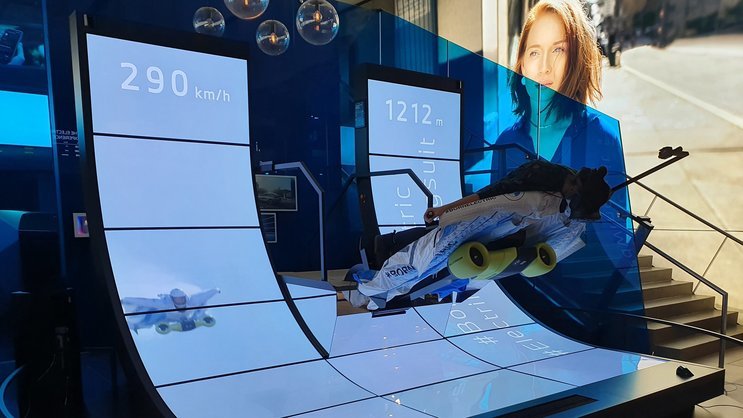 Our custom control app allows the hosts to digitally manage all aspects of the experience. Appointments are collected in a schedule module with the possibility to add, shift and delete requests. During operation, the experience is monitored and can be stopped or paused any time. In this way, organization and safety is maintained in one easy-to-use and compact solution.
Making-of
The dream of flying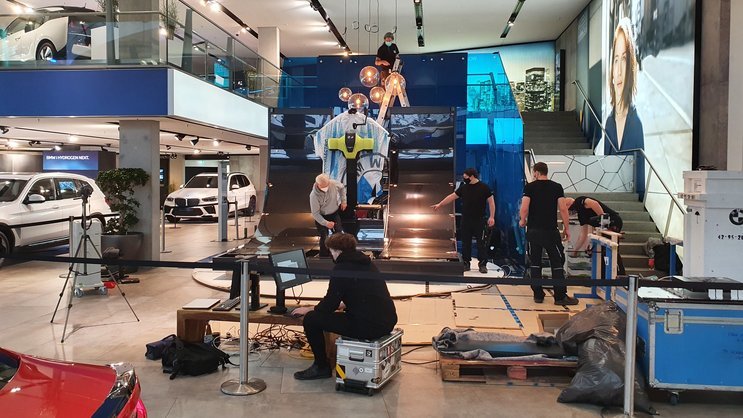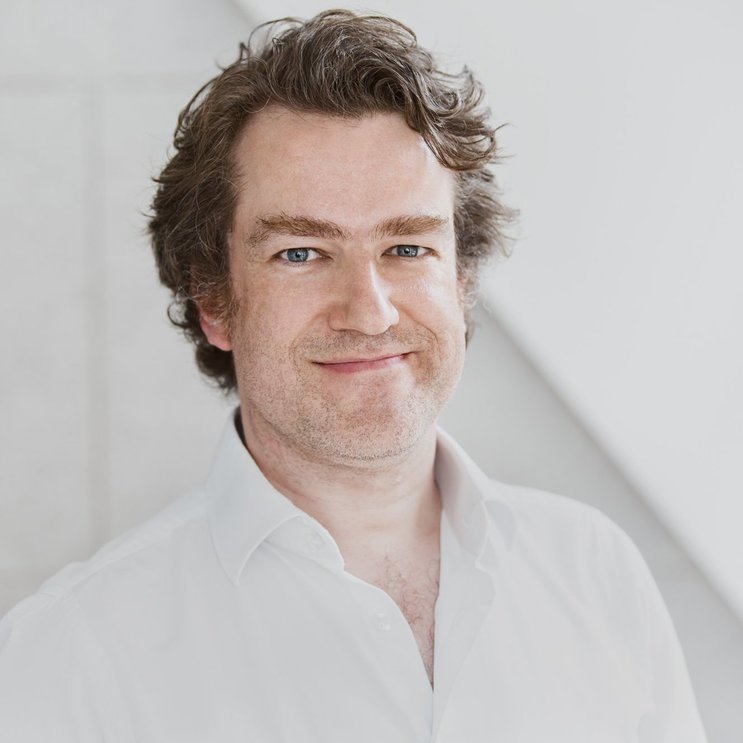 Curious about our approach? Feel free to get in touch!
Max Wolf
Partner
+49 69 24 000 322
max.wolf@meso.design
max.wolf@meso.design
+49 69 24 000 322
MESO Digital Interiors GmbH
Gutleutstr. 96 . 60329 Frankfurt . Germany
Team
Alessia Corsini, Daniel Henning, Johannes Lemke, Sebastian Kujas, Marcus Michaely, Daniel Neumayr, Anna Rack, Joakim Repomaa, Damian Richter, Ben Schiek, Klaus Texter, Constantin Urban, Mathias Wollin