What is the story your client should remember?
We create intuitive and narrative spatial experiences
With a deep understanding of modern brand communication requirements, we balance innovation and standardization into unusual and engaging encounters: whether it's a trade fair, a corporate showroom or right at the point-of-sale. We produce installations that enable your target group to engage with your brand or facilitate your hosts to deliver the desired messages. Our on-site experience integrates seemlessly into your existing channels and campaigns. The interactive spaces we develop connect people with your brand, turning mere observers into protagonists and transforming product features into lasting experiences.
How we craft interaction between audiences and your brand:
Digital technology enables everything
Our services range from strategic consultancy, concept, planning, media design to turnkey implementation. We structure complex communication hierarchies to create interactive spatial experiences. Shaping form and content, our bespoke digital solutions make interactions as natural as possible. By doing so, we often find ourselves inventing completely new media.
For us, digital technology enables everything. Therefore, we always begin with a thorough analysis of the project constraints and the messages to be delivered. To use technology for more than just borrowing interest, it is mandatory to have a deep understanding of all communication goals and the spatial and social characteristics of the setting. We believe that only this leads to finding appropriate interaction strategies, cost-effective technologies and allows benefiting from the entire innovation potential.
Turn-Key Solutions
From consulting, conceptual planning, development and production to up-and-running systems as well as on-site services – our team is there for you during all project phases.
Media Systems Strategy
We develop bespoke concepts based on your brand values and corporate goals. Regardless of whether you are looking for interactive architecture, digital exhibits, games, sculptures, simulators or eye-candy: We brainstorm, design, develop, iterate, refine and implement.
User Scenario Definition
From stand-alone, single-user, to multi-user, guided access and presentation tools – our specific concepts for media exhibits are designed for various communication purposes. Be it B2B or B2C, brand or product communication.
Interaction Experience Concept
Our brand experience concepts are always anchored in your content: We develop immersive and surprising interactions as well as information architecture to push your corporate identity to the next level.
Technology and Material Research
We are a resourceful partner when it comes to implementing novel materials and digital technologies. Our consultancy service benefits from a strong network of global partners including research laboratories developing innovative products and solutions as well as state-of-the-art materials.
Graphic, Motion, and Sound Design
We create graphics, 3D, motion and multi-channel sound design with our in-house designers and a network specialists.
High-End Real-Time 3D Design
Our advanced design and development tools such as vvvv integrate real-time 3D models and shaders, which allow for flexible production workflows.
Digital Prototypes and Models
We build interactive prototypes, not static mockups, to understand and communicate the media concept in all phases of the project.
Media Planning and Production
We plan and produce up-and-running systems from CAD drawings, component lists, block diagramms to software specifications as well as supervising construction processes and external subsections.
Modularity
We have a large modular library of cost-effective ready-to-use solutions, which can be tailored to customer requirements at any time.
Software and Hardware Development
We develop bespoke solutions connecting systems conventionally considered incompatible. Our in-house developers are eager to work with almost any technology – be it real-time 3D graphics, computer vision, robotics, sensor technologies, machine learning, microcontrollers or the latest web technologies.
Adaptability
We develop easy-to-use content management systems for all types of exhibits for worldwide markets. We provide multilingual systems for easy updates at installations around the globe.
Project Management, Controlling and Quality Assurance
As a general contractor, our planners think through each project phase, develop conciseand manageable budgets and timelines with great attention to on-time, in-budget delivery.
Monitoring and Maintenance
With real-time monitoring and regular service routines we prevent problems before they appear. We provide extensive training for your technicians and guarantee continuous 2nd level support, on-site or remote.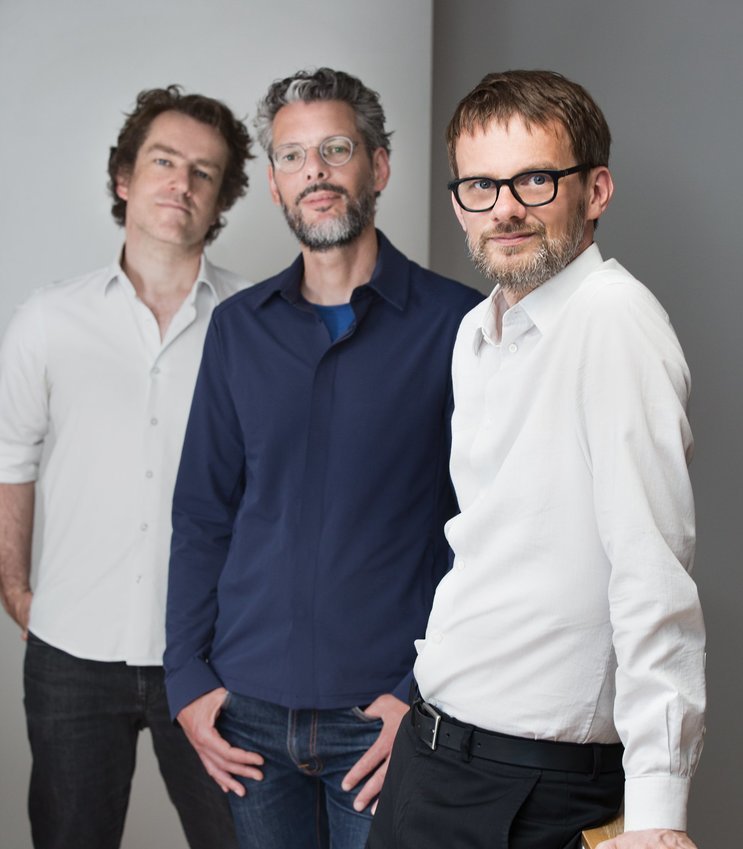 Testimonials
What our clients had to say
MESO's great creativity always surprises and captivates me. You will be in good hands, if you, like us, value innovative and technologically fascinating solutions for real-world scenarios, as shown in our corporate exhibit in Marburg. What is also important for us, is that we work with a consistently open and engaging team, with whom our teamwork cooperation is enjoyable as well.
For the KUKA showroom in our headquarter we searched for a professional partner to bring alive what KUKA stands for: the interface between the virtual and the real world. MESO came up with great ideas and the knowhow to realize the exhibition concept into a cutting-edge experience.