How do you envision future mobility?
We transform objects into live experiences
Transportation design is one of the most advanced product design disciplines, containing more and more software elements. We help with producing concept car cockpits, physical prototypes, demonstrators and simulators from a digital perspective. There are almost no limitations – our in-house media systems designers are capable of turning almost any idea into an innovative and running prototype. With a deep understanding of the latest technologies and materials we design novel interfaces, seamlessly integrating innovative ideas into one tangible, multisensorial experience for trade fairs, road shows or showrooms.
How we fuse interactive experiences with concept showcases:
Merging design, material science, optics, and electronics through software
Our transdiciplinary team evaluates, plans, builds and develops hard- and software solutions integrating automotive design studies with existing technical devices. The challenge we face here is integrating components of a variety of suppliers and orchestrating them into one interactive interface experience.
With years of experience in real-time 3D graphics software, we allow a highly visual iterative prototyping process while taking into account the industry-specific strict communication and production schedules. We toe the line between innovation and project safety, seamlessly linking into your production pipelines.
Turn-Key Solutions
You define the A-surfaces of your digital media, we know how to produce a prototype. State-of-the-art design meets cutting-edge interaction technology.
Digital Design Strategy
We validate the digital vision of your concept vehicle and help you sharpen ideas for embedded interactive media elements.
Integrated Communication Concept
Communicating a digital ecosystem around your mobility concept is gaining more and more importance. We develop modular trade fair exhibits, apps and media measures to communicate your USPs even beyond the concept showcase.
Content Strategy
We analyze your existing use cases, 2D/3D content, videos and live-data sets. By assuming the visitor's perspective we are able to leverage its full potential as well as the integrity of the narrative.
UX Geometry Transformation
We transfer your visual studies into tangible interfaces with real-time 3D motion graphics, complex geometric processing, multiscreen setups and multi-projection mapping. Even on double-curved or kinetic surfaces and without resorting to time-consuming pre-rendered workflows.
Novel Interaction Methods
We are specialists in novel interaction technologies: Visual, auditory, haptic or olfactory. We connect dynamic displays, kinematics, live data feeds, sensory technologies such as body gesture sensors, face and eye-tracking as well as voice recognition.
Technology Research
We are a resourceful partner when it comes to implementing novel materials and digital technologies. Our consultancy service benefits from a strong network of global partners including research laboratories developing innovative products and solutions as well as state-of-the-art materials.
Graphic, Motion, and Sound Design
We create high-end real-time graphic, 3D, motion and multi-channel sound design with our in-house designers and a network of specialized designers.
Double-Curved Surfaces
We plan and build complex projection mapping set ups for double-curved surfaces within the limited space in concept vehicles.
Prototyping
Our advanced design and development tools allow for fast results and flexibility during the production process. We augment tangible models with LEDs, projections or displays to convey the planned interactive elements of the project.
Media Planning and Production
We plan and produce up-and-running systems from CAD drawings, component lists, block diagramms to software specifications as well as supervising construction processes and external subsections.
Software and Hardware Development
We develop interface modules and driver software for donor vehicle parts, display units, seat kinematics, LED lights, etc. with our in-house team of electronics experts.
Project Management and Controlling
Our team supervises emerging needs and liaises all subsections, making sure to meet the expectations of all stakeholders involved. We develop concise and manageable budgets and timelines with great attention to on-time and in-budget delivery.
Integration and Maintenance
Once your car body is available, we can set up the entire system for your presentation in your workshop. And no hassle during the show: Our service team provides 1st level support during events and 2nd level support during trade fairs and tours.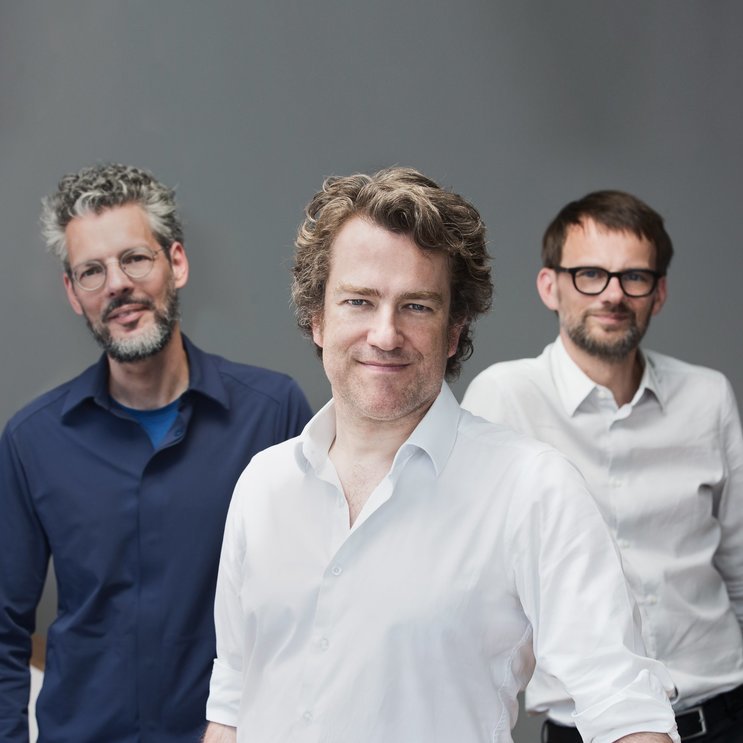 When designing digital interactions, we have to take on two different perspectives—that of the human and that of the machine. Creating something really innovative requires seeing both perspectives at the same time.
Max Wolf
Partner
+49 69 24 000 322
max.wolf@meso.design
max.wolf@meso.design
+49 69 24 000 322
MESO Digital Interiors GmbH
Gutleutstr. 96 . 60329 Frankfurt . Germany